The Top 6 Canadian Cities to Settle in for New Immigrants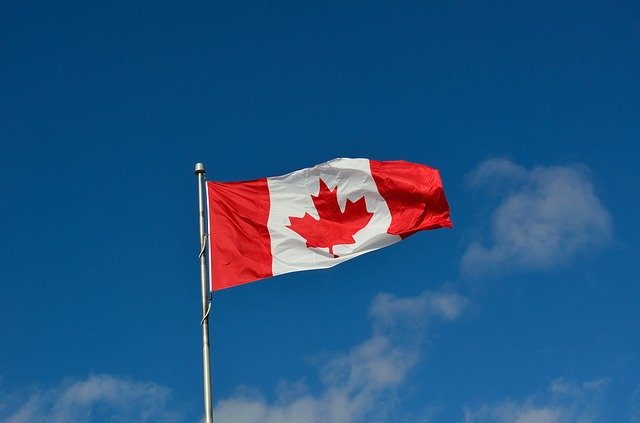 Canada is a vibrant, culturally diverse nation, known as a worldwide leader in attracting new immigration. But Canada is also a huge country, crossing over 5,000 kilometers coast to coast, with many different cities new immigrants can choose to settle in, each with its unique personality.
If you are looking to make Canada your home, one of the first challenges will be deciding where to settle. Having family, personal connections, or a job offer in one particular area makes the choice a little easier. However, if you are starting from scratch, how do you decide what province or region to call home? Working with a Canadian immigration services consultant can help you gain valuable insight into the distinct personalities of many Canadian cities. But to help narrow down your options, here is our list of the top 6 Canadian cities to live in and why they might make the perfect place to settle for new immigrants.
Vancouver
The city of Vancouver is located in British Columbia's Lower Mainland. This multi-cultural community is frequently nominated as one of the most livable cities in the world, and with good reason. Vancouver and its surrounding districts are part of a world-class public transportation system, with an extensive network of buses, commuter trains, and ferries. It is also home to one of the country's top universities.
The comparatively moderate weather in Vancouver also means that outdoor activities like walking, biking, and commuting are possible year-round. Unlike other Canadian cities, Vancouver does not experience drastically cold winters or excessive heat in the summer. However, the mountainous terrain does allow for enthusiasts to practice a wide range of winter sports.
Toronto
Toronto is the largest city in Canada, and one of two cities in the province of Ontario making this list. In a population of just under 3 million, over half of residents identify as being born outside of Canada, making Toronto one of the most culturally diverse cities in the country.
Besides having a diverse population from many different cultural and ethnic backgrounds, Toronto is also one of Canada's largest commerce hubs, with ample employment opportunities in a wide range of industries. The city is well-known for its financial centre, home of the Toronto Stock Exchange, and a booming tech sector. Toronto is also home to the highest-ranking Canadian university, which also ranks top 30 in the world.
Toronto has a very well-developed public transit system, and people commute daily to the city from all over the Greater Toronto area. The weather is typical of other Eastern Canadian provinces, with cold but sunny winters, lots of snow, and sweltering summers.
Calgary
Located in Alberta, Calgary is Canada's third-largest urban center and a vital part of the Canadian economy. Calgary offers immigrants a lot, affordable housing, good schools, and plenty to do outdoors. In the wake of a changing economic climate, the city has been working hard to diversify its traditionally energy-dependent economy, with many new opportunities opening up in tourism, sciences, healthcare, and financial services.
Calgary experiences very typical Canadian weather, with temperatures in the winter falling well into the negatives and summer heat often reaching over 30 degrees Celsius. Albertans also have to be prepared for lots of snow, and since public transit isn't as widely accessible as in other provinces, that means a car with proper winter tires is a necessity.
Montréal
Montréal is distinguished from most other Canadian provinces, having a distinctively European cultural flare unique to Quebec. Unlike other Canadian provinces, French is the predominant official language used in Montréal. It is the second-largest city in Canada and offers job opportunities in a wide range of sectors, from finance and tech to film and tourism.
Montréal is very well known for its universities, internationally renowned cuisine, vibrant nightlife, and rich history as one of the country's oldest cities. The city has an extensive system of underground and above ground busses and trains, making commuting around the city simple, even during the colder winter months. The weather is similar to neighboring cities in Ontario, cold and snowy in the winter and hot in the summer.
Ottawa
The second city in Ontario to make the list, Ottawa is also the capital of Canada. Ottawa offers a very affordable living option to new immigrants, along with ample career opportunities in a growing tech sector and the public service sector.
Located in the eastern portion of the province, Ottawa also offers proximity to Quebec, another significant Canadian economic hub. Invisible Grill in India
Halifax
Halifax is a major port city on the Atlantic coast of Canada. While sometimes overshadowed by other more populated Canadian cities, Halifax offers a warm and inviting community, very affordable living options, lots of open space, and many cultural activities. Halifax's weather tends to be warmer on average than other Canadian cities, but residents can still expect to see lots of snow in the winter.
Despite being smaller than some of the other cities on the list, Halifax offers a bustling economy and many career opportunities. Halifax may be the right choice if you are looking to live in a smaller community over a large city.
With so many great options, it can be overwhelming to choose a city to settle in. Canadian immigration services consultants can use their in-depth knowledge of various communities to help you choose the best location for you and your family.