5 Social Media Aggregator Plugins for WordPress Websites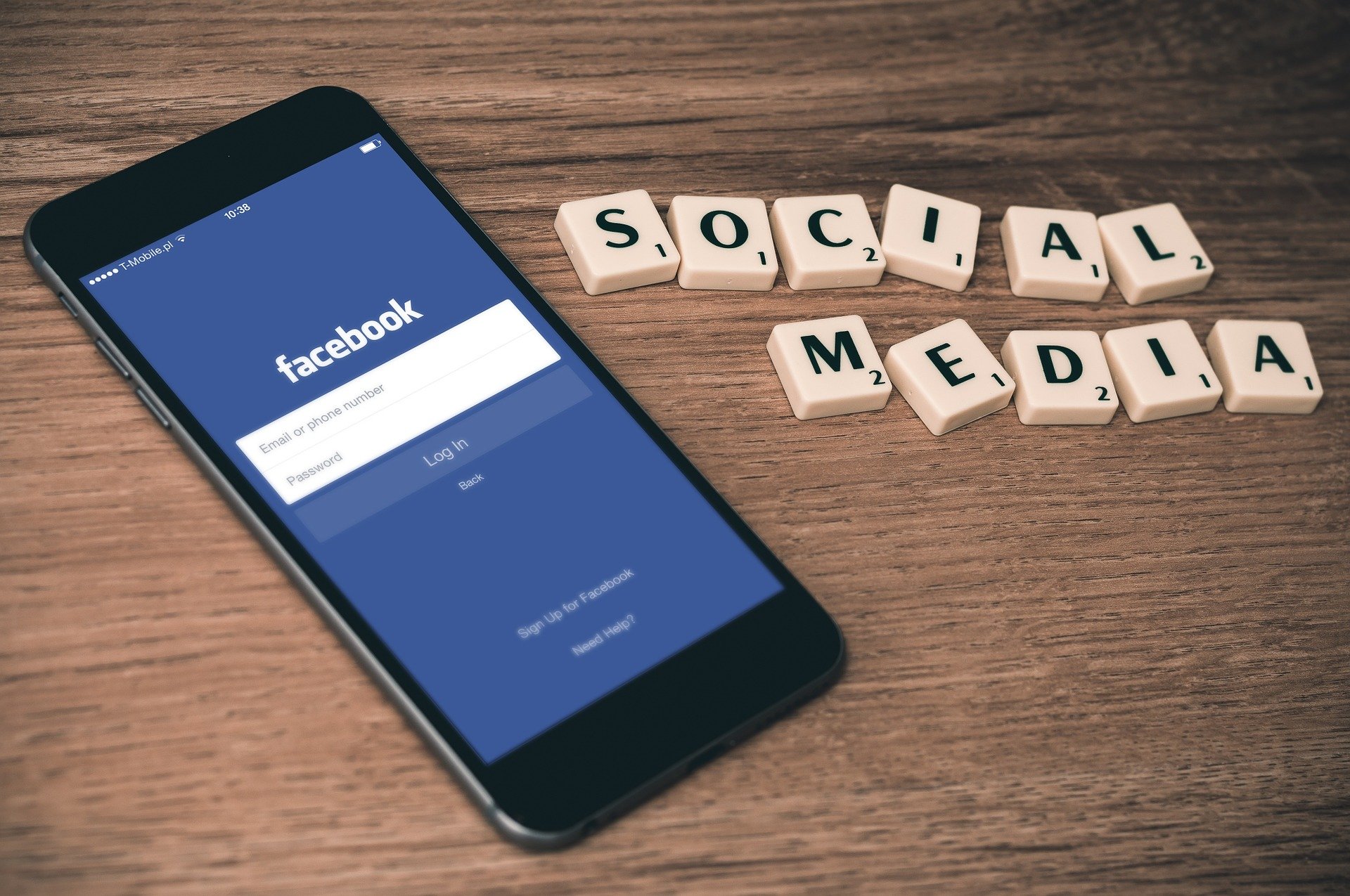 Searching for the best social media aggregator plugin for WordPress websites? Well, due to so many social media aggregator plugins available for WordPress websites it becomes confusing to choose the best suitable for you. In this article, you will find some of the best social media aggregator plugins available that can be suitable for your WordPress Website.
How to Choose the Best Plugin for Your Website?
Plugins are the additional software installed on a website to enhance the capabilities of the website. But sometimes they start giving problems to a website such as slowing down the website performance due to the loading of additional scripts. So you need to find the balance between performance and additional features. For overcoming these problems here are some of the best social media aggregator plugins for WordPress websites.
Based on the features, productivity and performance here are some of the best plugins:
Taggbox Widget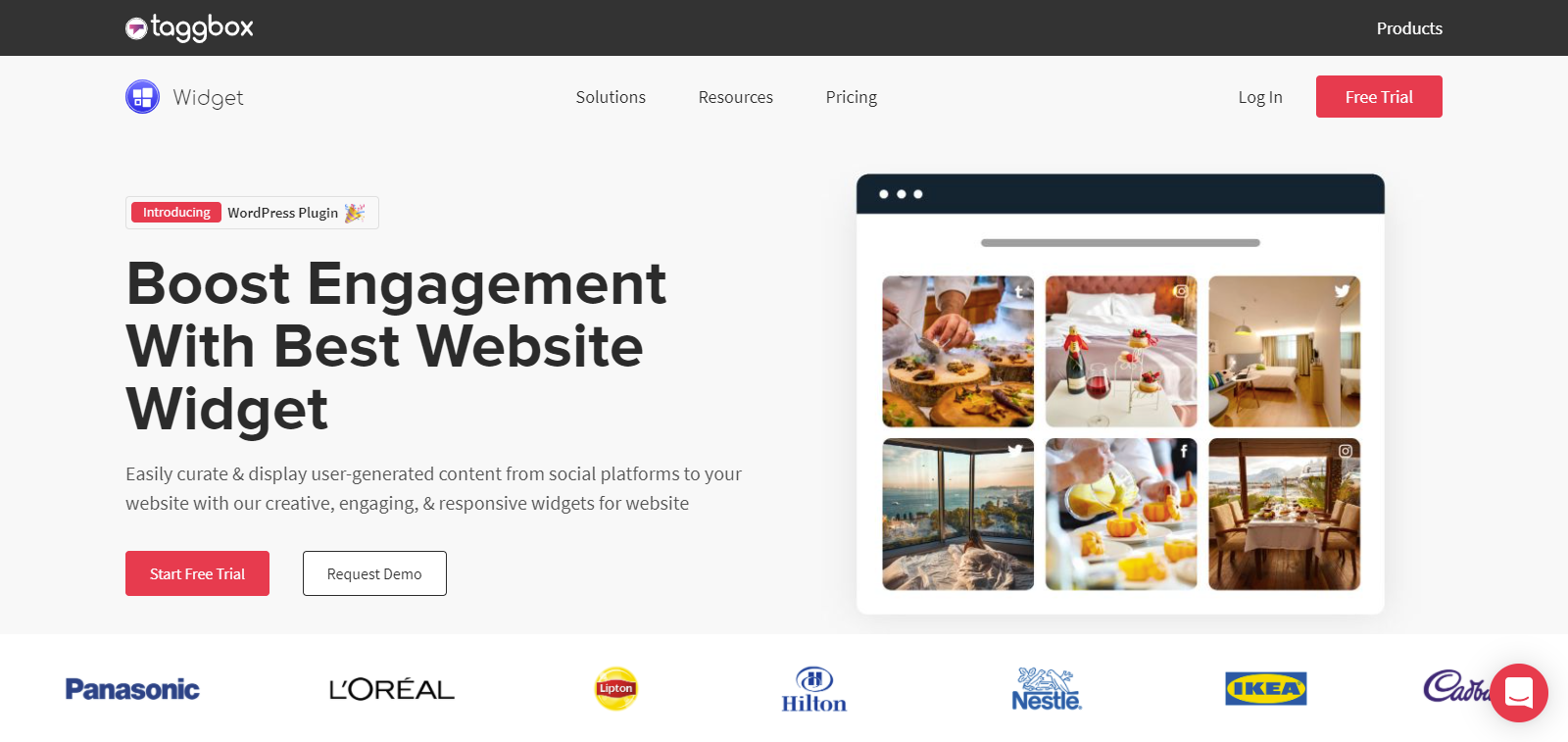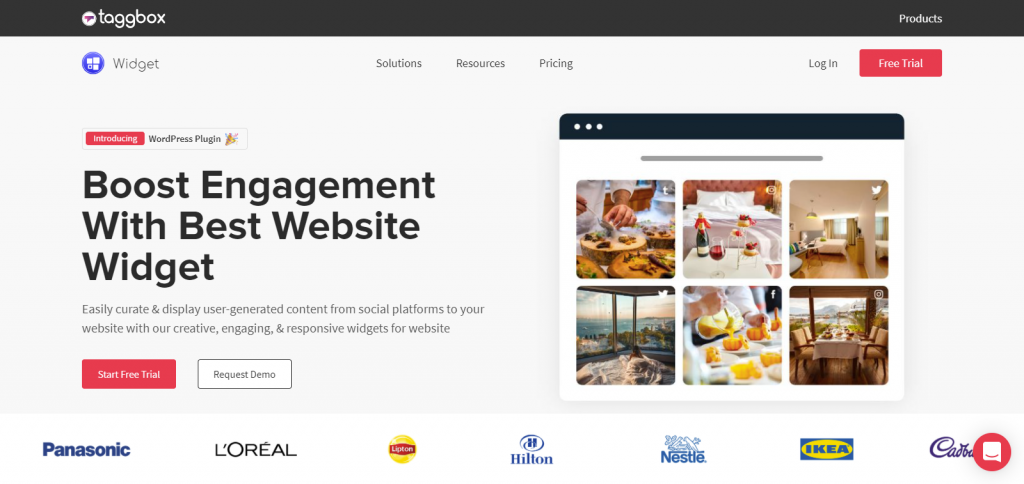 Taggbox Widget is a great social media aggregator WordPress plugin for discovering, curating, and embedding feeds on WordPress website.
Using this tool you can discover feeds from around 15+ platforms.
You can use the following methods for aggregating social feeds:
Hashtags (#)
Mentions (@)
Handles (@)
Locations
Pages
Channel URL
Playlist
Albums
Reviews etc.
These aggregating methods almost cover all the social media feeds including Instagram Feeds that are published on the platforms.
You can then use the following features for curating the social feeds:
Profanity filter
Moderation
Themes & Layouts
Custom CSS
Custom Posts
CTA
Personalization
Using these features you'll be able to make quality content.
You can also use the REAL-TIME UPDATE option for updating your social feed widget automatically with new posts.
Then just embed the curated content using the Taggbox Widget WordPress plugins.
Tagembed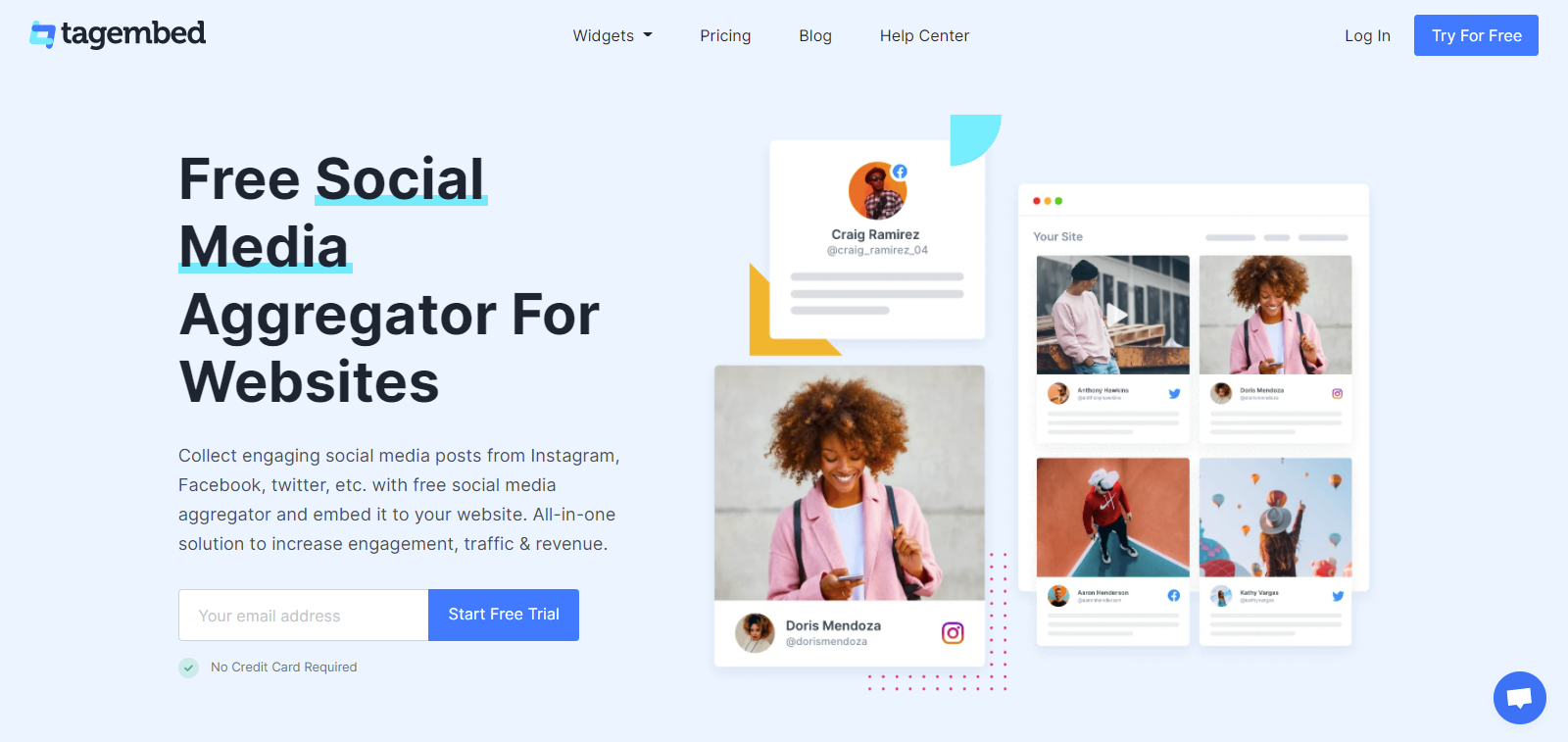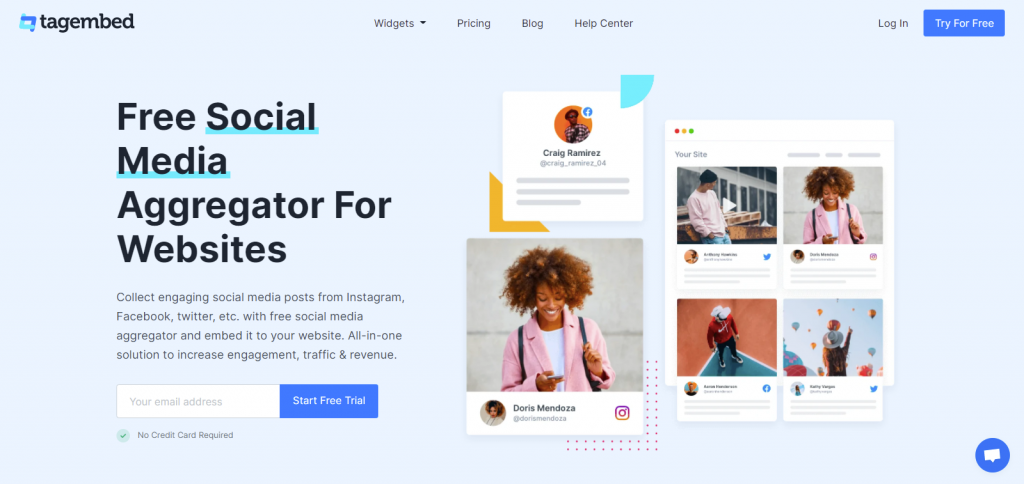 Tagembed is a free forever social media aggregator tool that lets you collect, organize, and display social media feeds like Instagram, Facebook, Twitter, Google Reviews, Trustpilot Reviews Widget and etc. on websites. Even you can manage Google reviews.
Tagembed is easy to use, all you have to do is collect the feeds in few clicks onto the Tagembed editor and then organize them using the below features:
Profanity filter
Custom CSS
Moderation
Personalization
Customization
Custom Posts
CTA
Also, a REAL-TIME UPDATE feature can come in handy for automatically displaying the recently uploaded posts.
Then using the Tagembed WordPress plugin you can effortlessly embed it into the WordPress websites in a few simple clicks.
Feed Them Social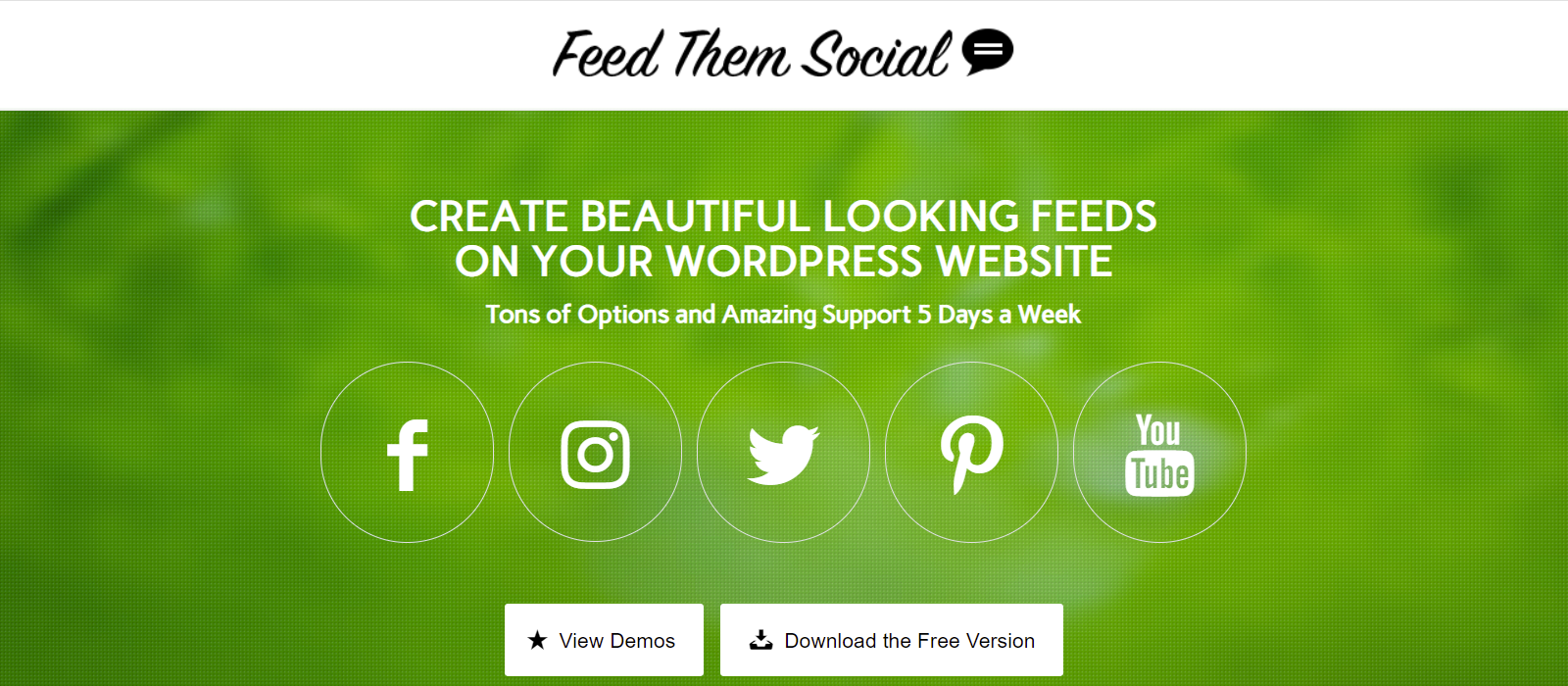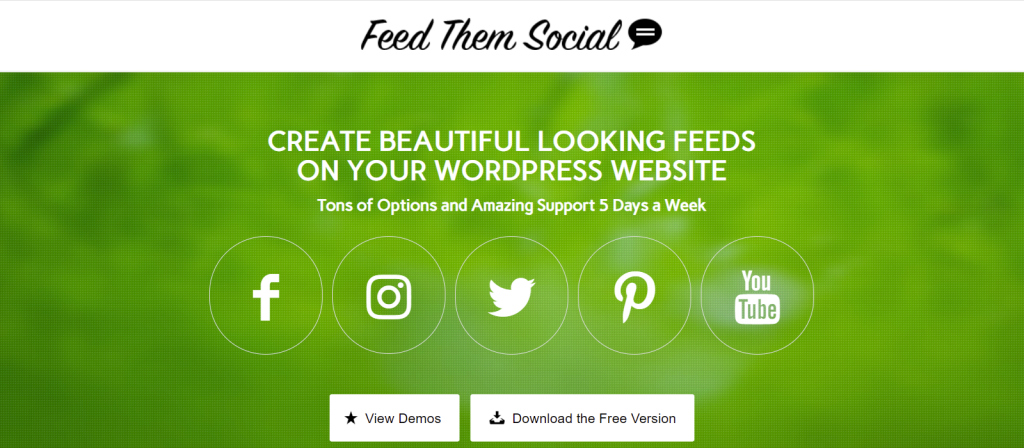 Feed Them Social is a wonderful WordPress Plugins for social media platforms to keep the website visitors intact. It is super easy to set up and Install.
Features that make the plugin a wonderful go-to tool for websites:
Customize Font Design
Responsive Social Feeds
Add Like or Follow buttons
Load More buttons
Display feeds on post, page or sidebar
And many more that can help you make the feeds match your website theme.
Social Blend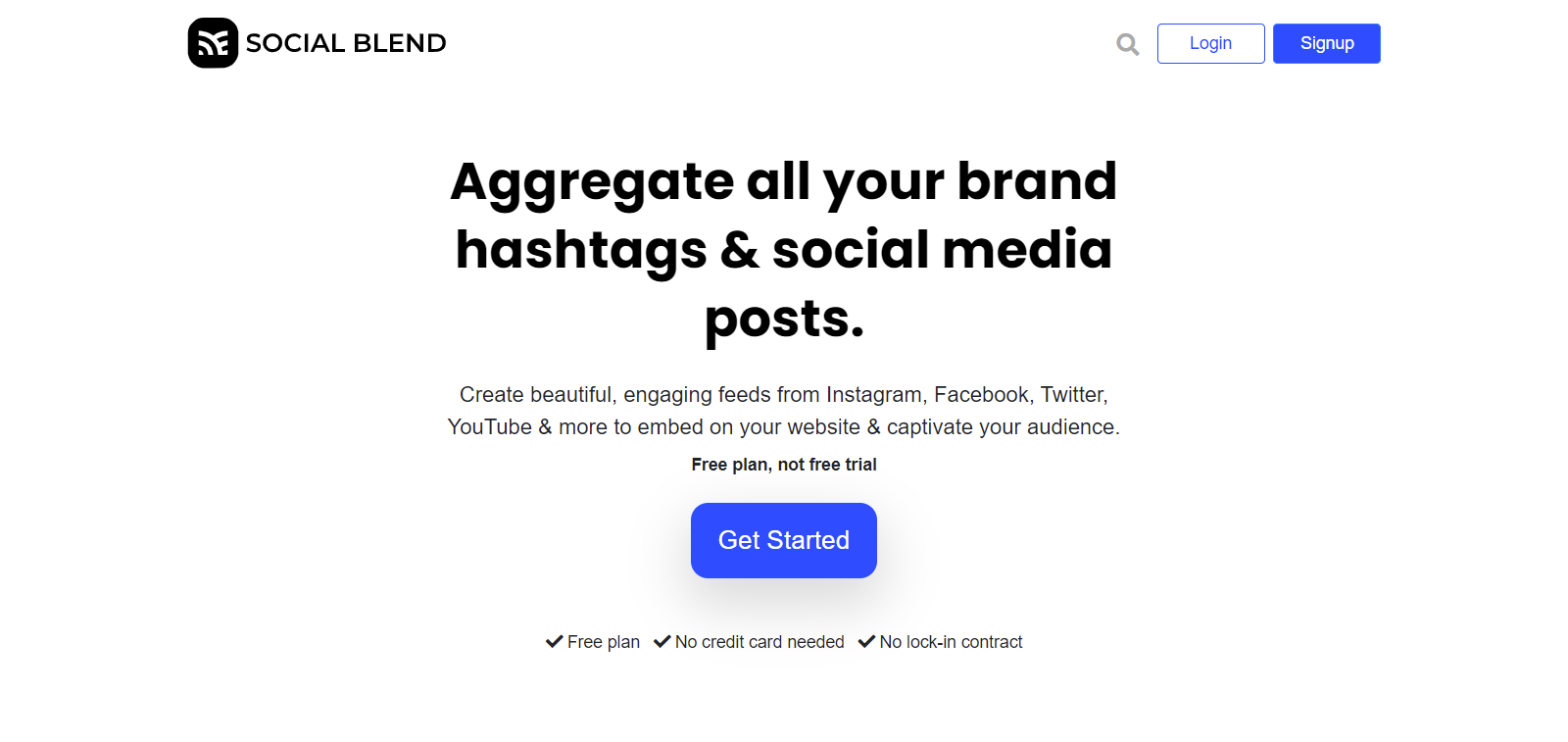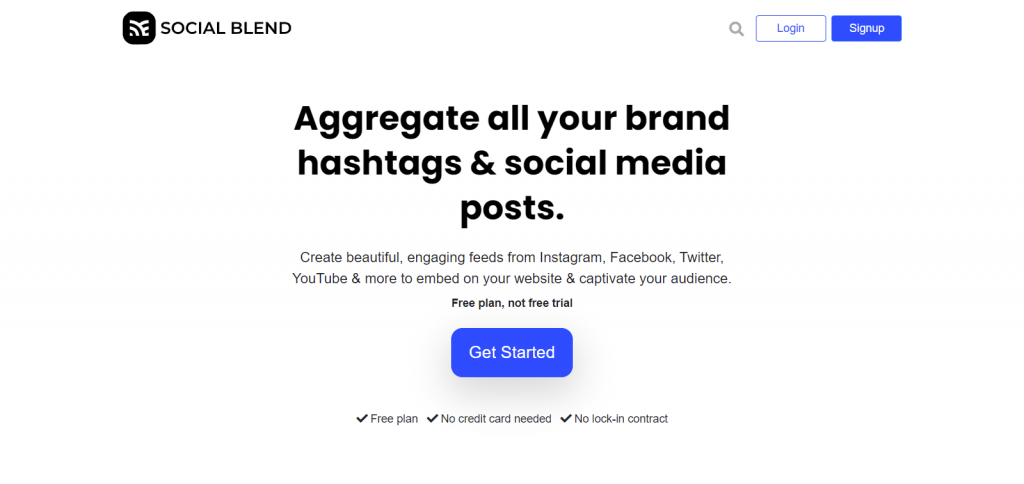 Social Blend is a social media feeds aggregator plugin for WordPress websites. It allows you to create an embeddable feed for most of the social media platforms.
A simple shortcode will be created that can be used to embed social feeds on websites.
Features of Social Blend are:
Fetch the content using Hashtag and username.
Filters
Moderation
Layouts
Infinite Scroll
Custom CSS
Using these features you can create a beautiful looking social feeds widget for your website.
Also Read: Twitter Feeds WordPress Plugin
Twine Social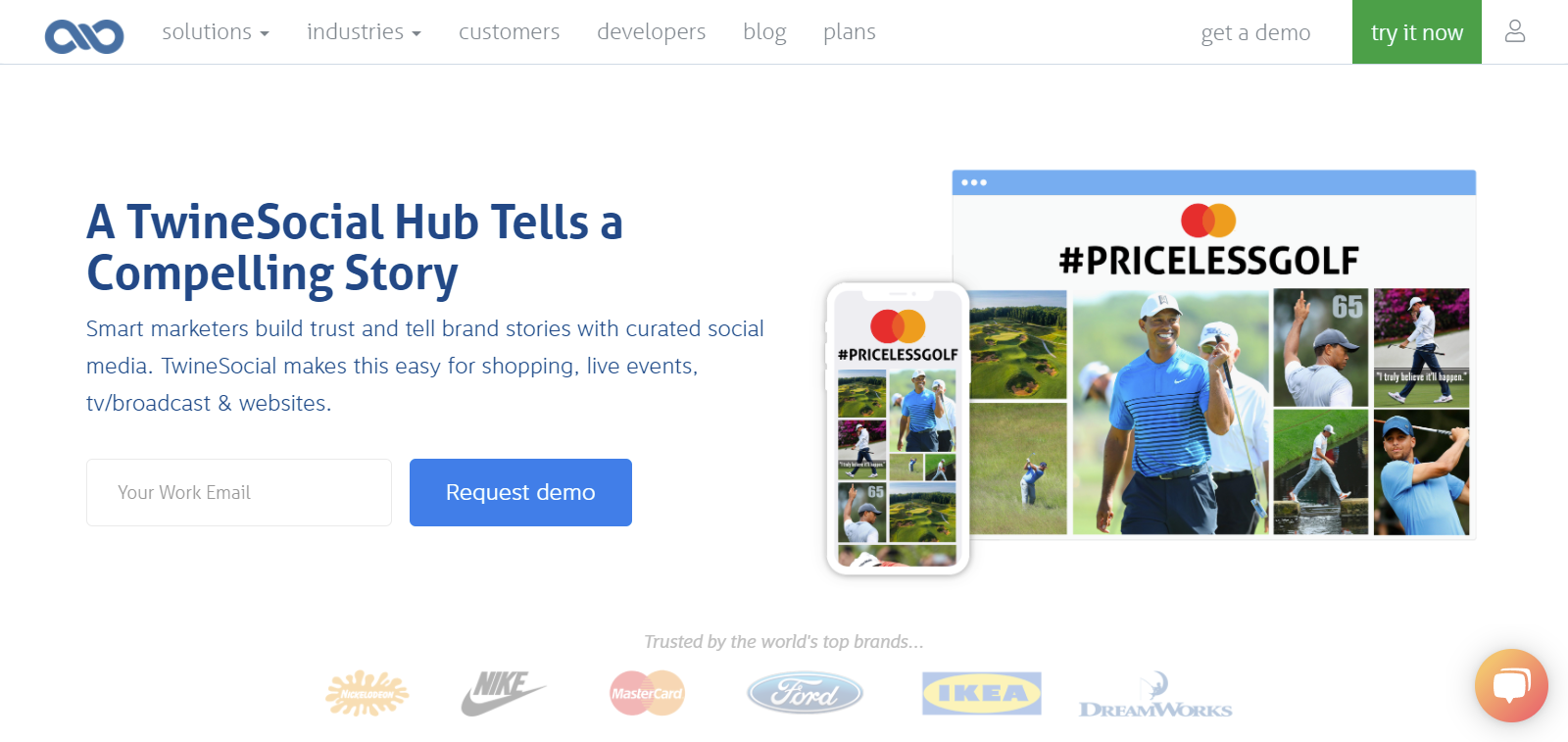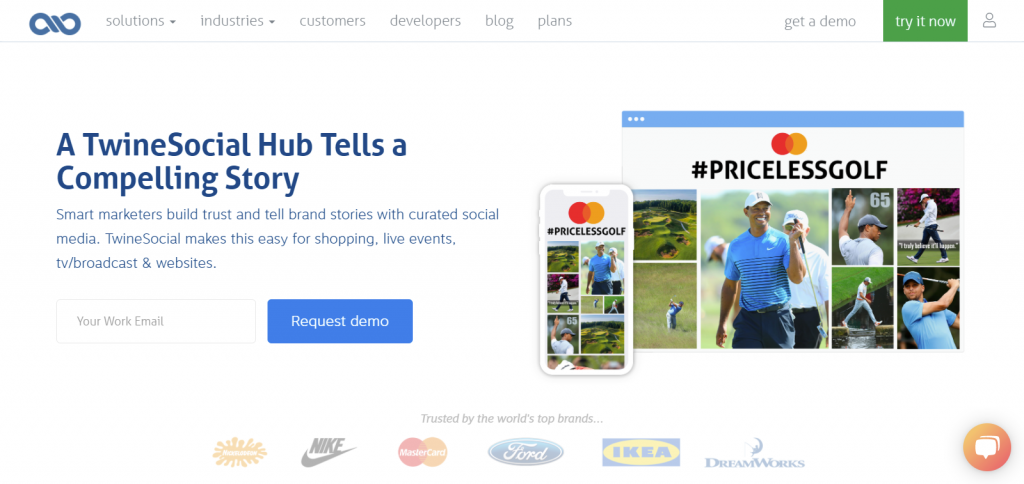 Twine Social is an interactive and engaging plugin for a WordPress website.
Get a beautiful presentation of photos, videos, and other social feeds blended with the website theme.
You can aggregate feeds from almost 10 social media platforms.
Features that makes plugin super interactive are:
Aggregate feeds using Hashtags, Usernames etc.
Moderation
Group content by category.
Dynamics Layout
Infinite Scroll
Customs CSS
These features will help you organize a beautiful social feeds widget for the website.
Also Read: Social media auto posting plugin
Conclusion
These are some of the best social media aggregator plugins for a WordPress website that can make the aggregation, curation, and display experience amazing.
Choose the plugin based on your website requirements to grow the engagement on your website.