Social Media Feeds And The Tools To Add It On Website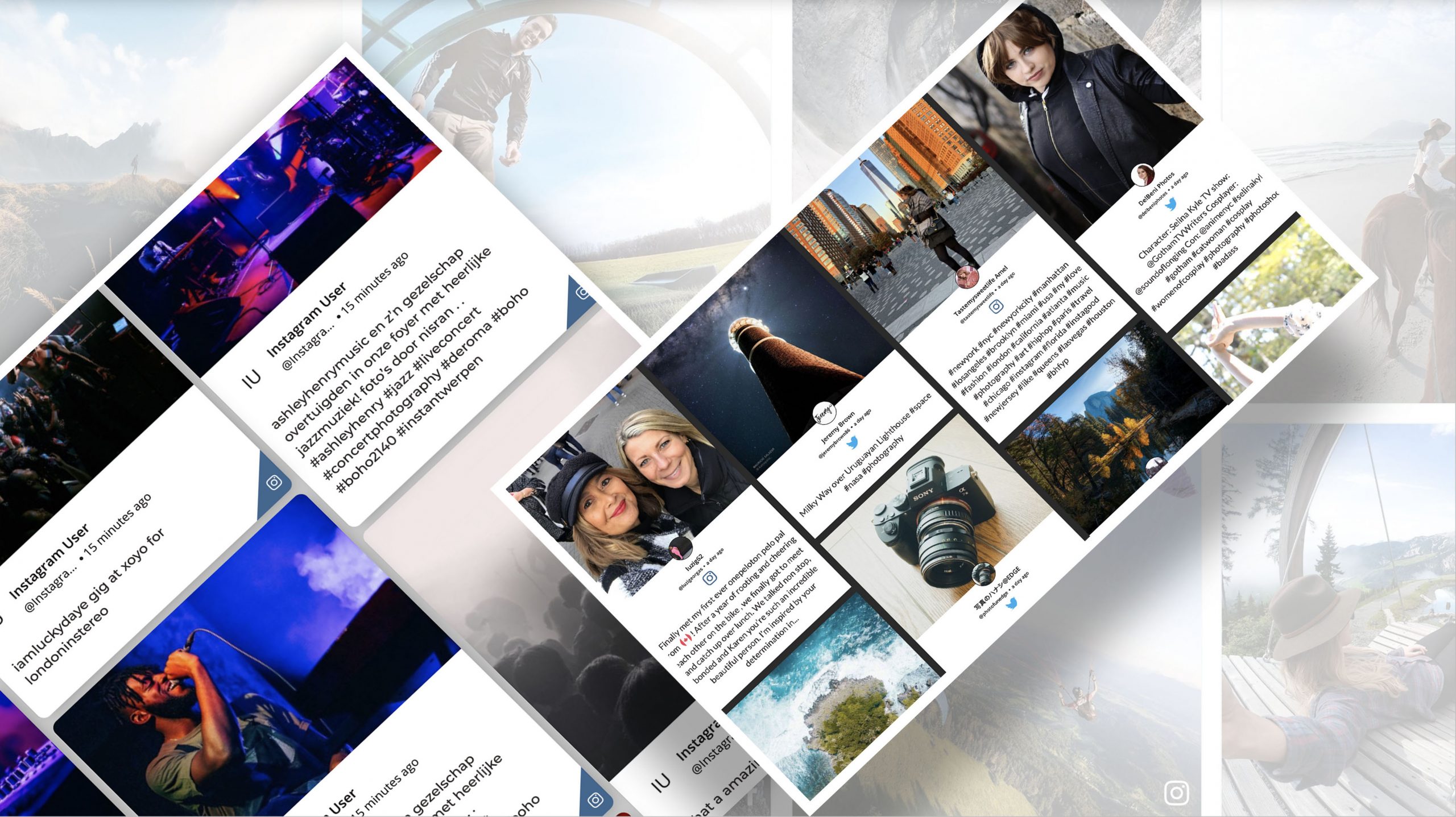 Have you ever visited the website of the famous Italian luxury car, Ferrari?
If yes, then you might have seen an attractive visual gallery displaying their social media Handle.
This profile is engaging enough to capture the attention of the website visitors and make them scroll down their profiles for more than a while.
Well! This is what embedding a social media feed on the website looks like. Here in this blog, we will assist you with the tools that will help you to embed social media feeds to your website.
Social Media feeds- The Dynamo Of Website
Yes, you read it right! Social Media Feed is no less than a dynamo driving the website towards better engagement.
Simply described, Social Media Feed is the aggregation of social media content from various platforms such as Instagram, Facebook, Twitter, RSS, and much more to provide you with a continuous flow of User-Generated Content.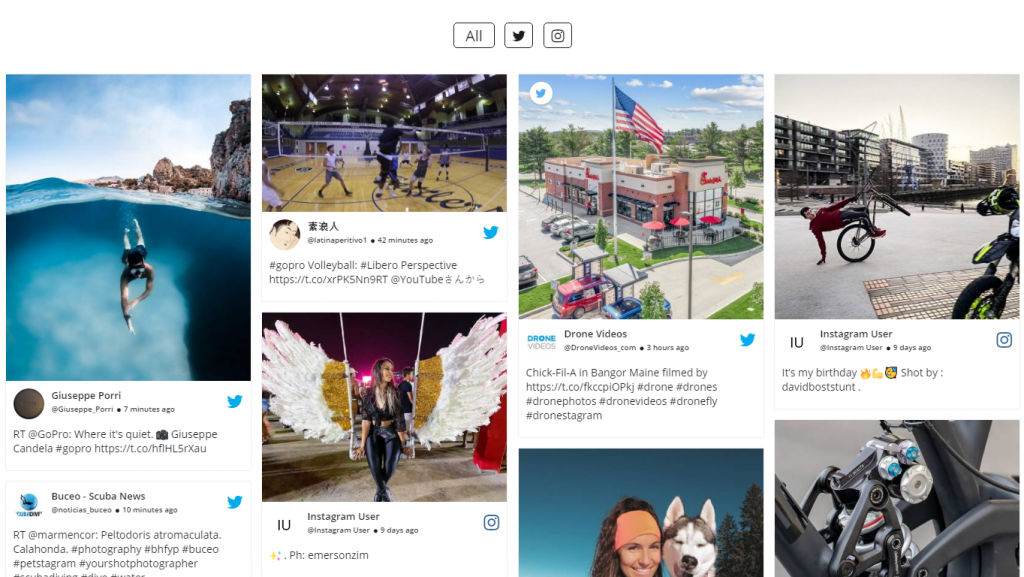 It is the collection of all the social media profiles having active brand presence.
It is displayed in one single feed it can either be embedded on the website to boost engagement or can be displayed during the events to enhance audience interaction and engagement with the event and activities.
Why Should You Embed Social Media Feed On Website?
There is no positive point left untouched when it comes to displaying your social media presence on your digital and professional Workfront.
In this modern time, website owners have to think of all sorts of social media options. Even, options like discord which is tough to install have to be there. It helps you display what your customers are saying about you and gives your website an authentic look.
Here is a rundown of some of the benefits that it offers.
Enhance audience engagement
Increase website vibrancy
Deliver a sense of social proof with UGC
Adds to reliability and credibility of the website
Increase dwell time
Creates an attractive visual hub on the website
Expand brand awareness
Drive more leads and conversions
Accelerates sales and revenue
Tools To Embed Social Media Feeds On The Website
Social media aggregators are the tools that help you aggregate various social channels on your website. These tools come with many features and functionalities.
Some of the social media aggregator tools are-
1. Taggbox Widget
Taggbox Widget is an ideal social media aggregator for all marketers and online brands. This tool provides the brands with a wide range of features to make this social feed look even more attractive and engaging.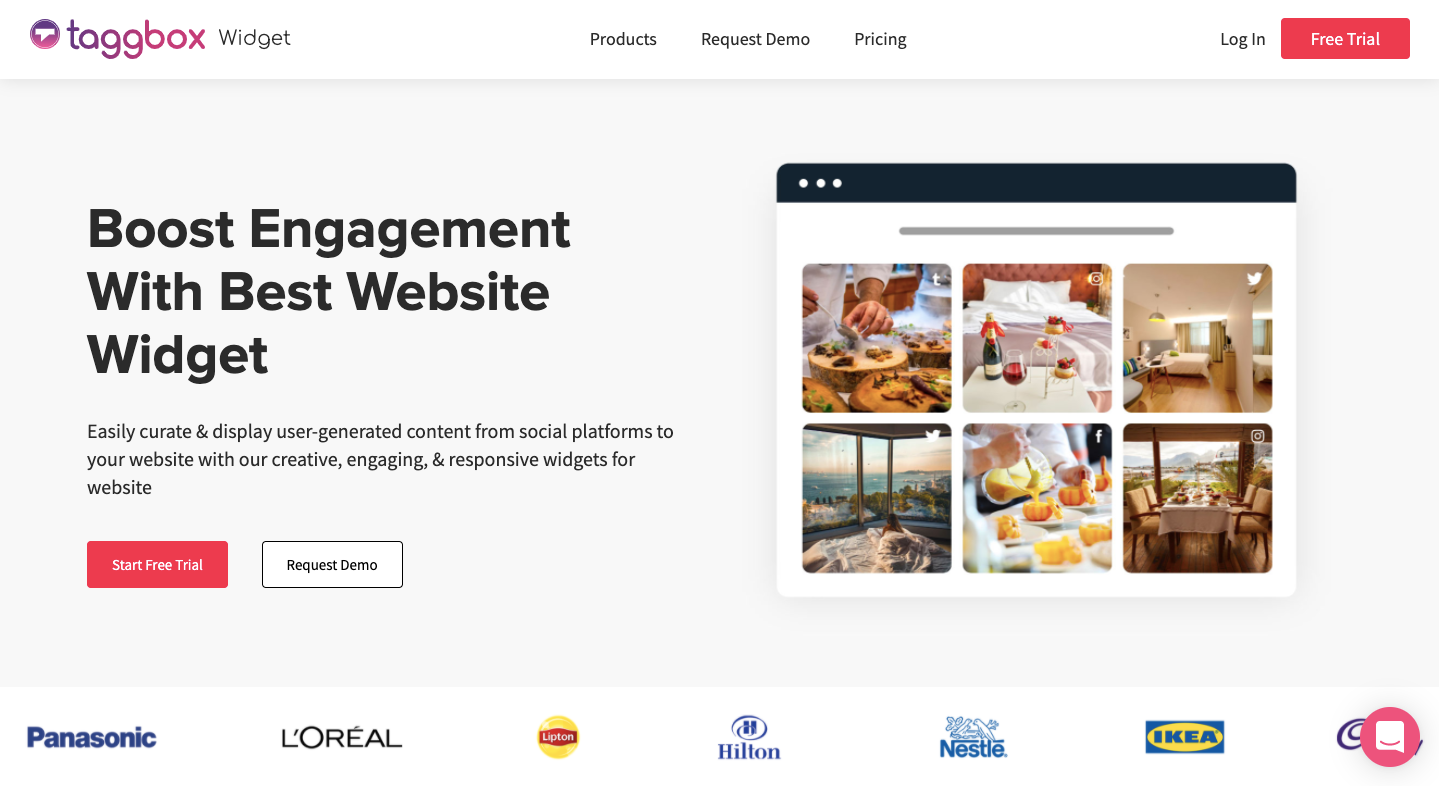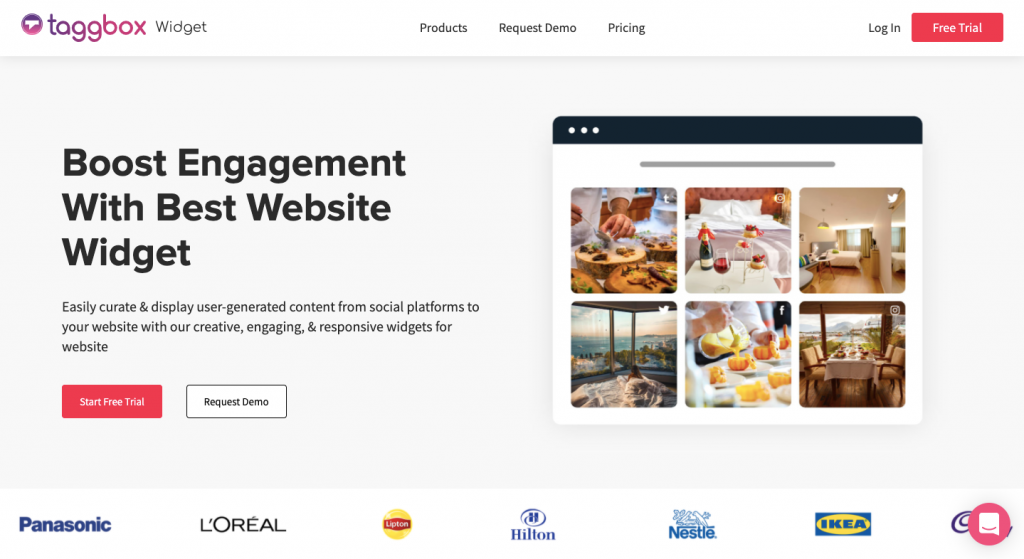 This tool works in 4 major steps.
Discover
Curate
Design
Display
1. Discover– It easily discovers all the branded as well as user-generated content from over 20 platforms using hashtags, profiles, tagged posts, mentions, pages, etc.
2. Curate– After discovering the content, it fetches the content and aggregates it into a single feed called social media feed wall.
3. Design– Once the social media feed wall is created, it allows you to customize the wall as per your requirements. The design feature includes.
3.1. Customization to style your social media feed wall with attractive themes, layouts, backgrounds, fonts, colors, banners, etc.
3.2. Moderation panel with profanity filter to scratch out the inappropriate and irrelevant content to display only the premium quality content.
3.3. Analytics to gain insights and track user engagement, impressions, brand's online performance, etc.
3.4. Real-time updates to give the website the fresh look and display live social media feed.
4. Display– This customized feed can then be displayed on any website building platform easily.
2. Feed Them Social
Feed Them Social is a WordPress plugin that allows you to create attractive and responsive social feeds for your WordPress website. Types of feed include
Facebook Feed
Pinterest Feed
Twitter Feed
Youtube Feed
This tool allows you to add as many social feeds as you want and display it on any post, page, or sidebar.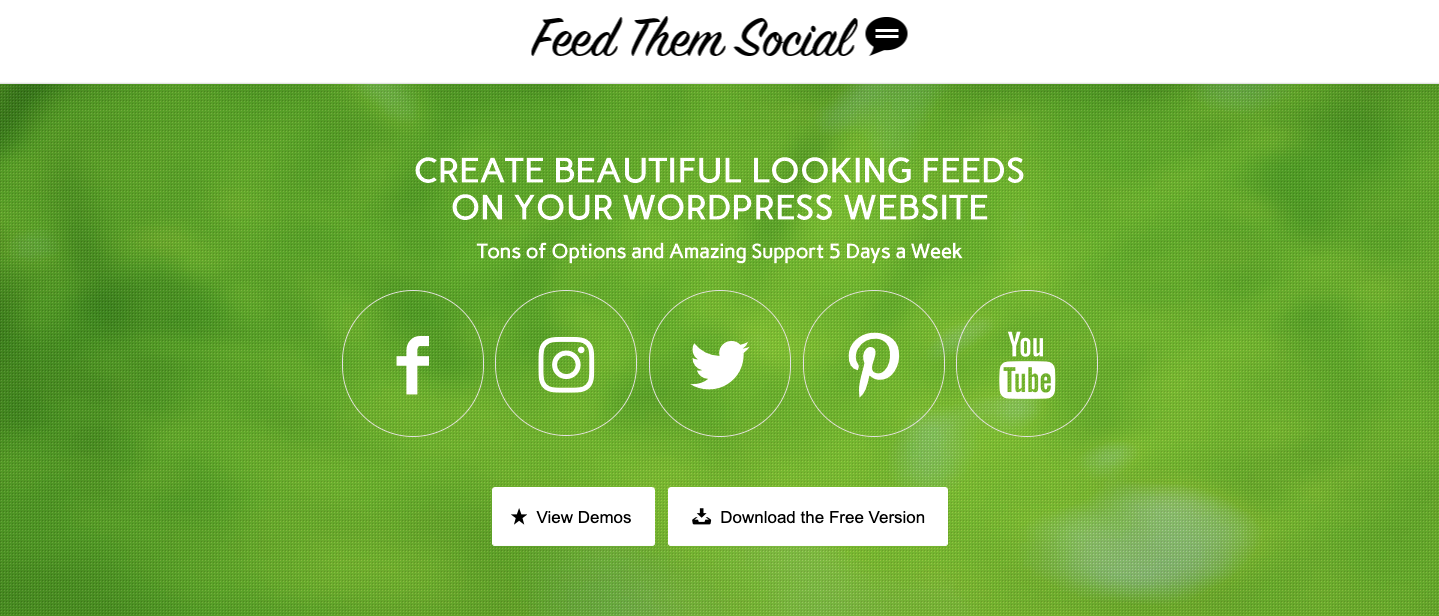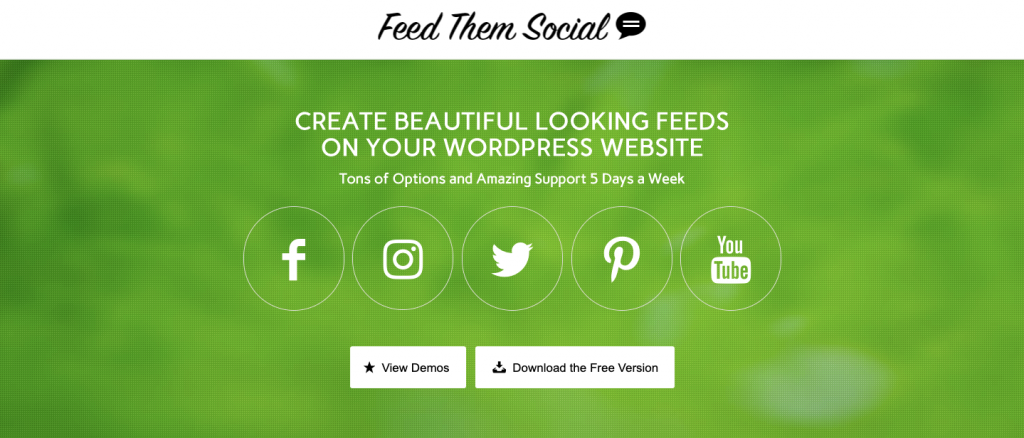 It gives you the option to customize the font color of the social feed and add a like/follow button above or below any feed.
This tool is easy to install and also provides an easy and simple display of the social feed on the website with its shortcode generator.
3. Tagembed
Tagembed is also an amazing social media aggregator tool that allows you to add a social media feed wall on the website simply and easily.
It helps you collect the content from diverse channels and aggregate it into a unified form, known as a social media feed wall.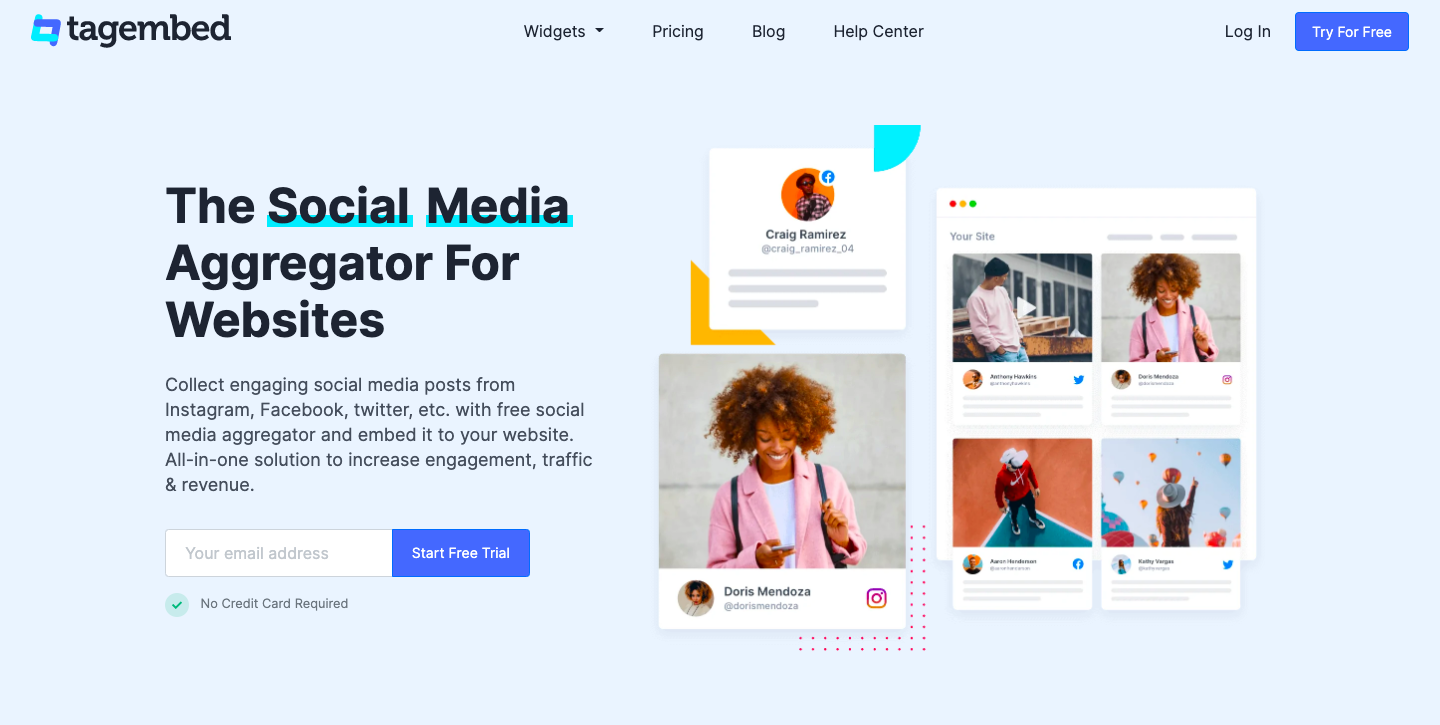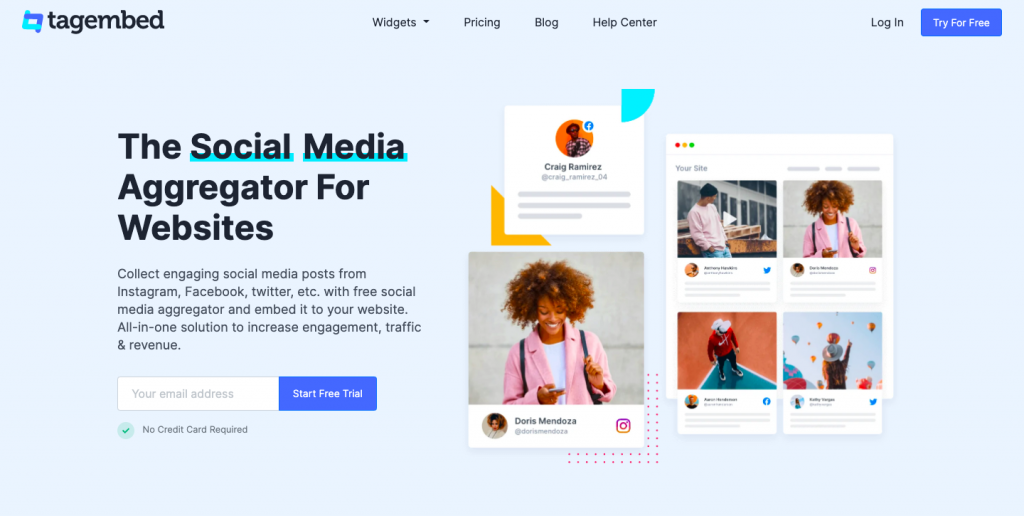 This wall can then be customized and moderated to display the engaging and filtered content on the website.
It also allows you to display the live feed with real-time updates and gives you the graph of your online performance at regular intervals.
Using an RSS widget on your website will help you in enhancing your website interface and also increase the visibility of your content. You can know a lot more benefits of using an RSS Widget on the website.
The pricing plans for this tool starts with $24/month (based on annual billing).
Also Read: Instagram Feed Plugin
Conclusion
Aggregating social media feeds on the website is the winsome choice of the marketer as it not only engages more website visitors but also triggers their emotions to connect with the brand and invest in it.
Acting as social proof, this is the best way to use UGC to advocate for your products and services. This helps the brands to build customer loyalty and boost conversion rates and sales.