The Ultimate Guide to Instagram Reels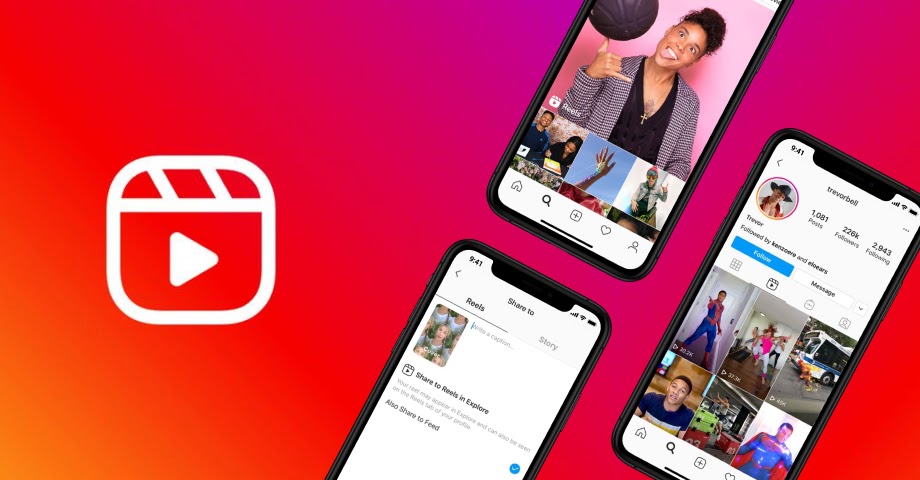 The brand new Instagram reels are the hying trend of the year 2020. Instagram introduced the reel feature in August 2020 and within 6 months, this feature has taken over the world.
The Instagram reels feature was launched just after the ban of TikTok. Due to which the new feature was constantly compared to TikTok. Though both the applications have very similar features yet they are very different from each other.
Now, you might be still wondering what is Instagram Reels, and how you can use it in different ways.
Also Read: IG Panel
What is Instagram Reels?
Instagram Reels is a feature that allows you to make videos of 15 to 30 seconds and do whatever you want to do. This latest feature is available in the US and other 50 countries. The Instagram reels feature is being used worldwide by many established creators as well as budding creators. You can record as well as edit your videos and even select songs for Instagram reels. These Instagram reels can be shared in stories, the reel tab, Explore Feed, and to your page.
Instagram Reels is a great platform for budding video creators who wants to show their talents but are shy to make a long igtv. Reels makes such a good option for them to try their skills and fulfill their dream to be famous.
In the 21st century, being famous is easy if you the right skill and talent. Applications like Instagram are providing you a huge platform to present yourself in front of the whole world with the comforts of being at your home.
Instagram has been very regular in updating the reels feature to make it better as well as user-friendly. With the recent update, the Instagram reels have a separate menu in the main navigation bar. This update will help you to gain more and more audience and your content will also receive an amazing engagement.
From the Reels tab, you can not only see the videos from the accounts you follow instead you will see reels from some popular as well as trendings creators on Instagram.
Also Read: Tips to Create Instagram Bio
Features of Instagram Reels
The Instagram reels is a whole another world in itself with so many different tricks and trends to follow. There are so many things that you can add to your Instagram reel hashtags to make them look more attractive and trendy. We have listed some of the important features that you must know if you are also making Instagram reels.
The Featured Label
While scrolling down the Reels, you might have noticed a Featured label above the captions of some reels. According to Instagram, the Featured label will help the audience to discover the original content.
Instagram will also notify you if your reel is Featured. This process is done to motivate the creators as well as to inspire and entertain the audience.
Also Read – Free Tiktok Bot
Music
You can add music to your reels by using the "Use Audio" feature. With the help of this feature, you can add any song, audio, or even a dialogue you like. There are tons of Instagram reels with music and audio on the platform. This will help you make your video clip more innovative and creative.
For adding music to your reels, you can either select some songs from the Instagram library or use your own original audio. One important thing to know is that some music features might not work on some of the Instagram accounts.
If you find yourself stuck in between because of the music feature, remember that there are many ways to cater to those problems. You can record your own audio and then edit your video clip on some other platforms. After that post it on your Instagram account and voila your work is done!
Editing
Instagram gives you plenty of video editing options. You can record a video directly from Instagram using a video countdown timer or even upload it from your camera roll. After making the video clip, you can trip the video according to your preference.
Once you have the desired video length, you came many alterations using the Instagram editing tools. You can adjust the speed of the video and use different effects as well.
Transition videos are such a trend these days, and even you can make it by just following these editing steps on Instagram.
After doing all the editing and adding the music of your choice, you can also add some Stickers using the Instagram sticker section. Along with that you can also create, draw and write texts on your video.
Creating Instagram Reels and editing them is no more a difficult task. You can use these features to make your reel more trendy and innovative.
Browse as many effects as you can and add them to your reels. Make the most of these features and show your talent in front of the whole world. Remember that, if you think you have a talent then you can be famous and nobody can stop you.