Best Video Production Agency in India-Vidzy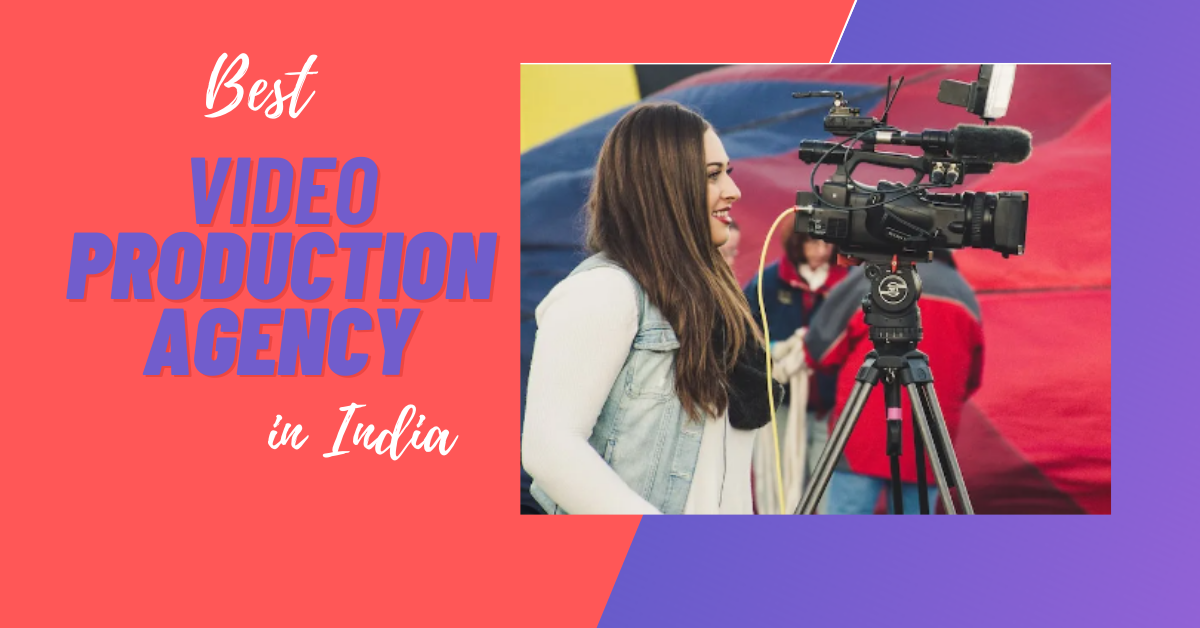 As believed, videos enable businesses to communicate their messages in an inspirational manner. For instance, a company prefers to utilize video content to showcase its features, benefits, and real-life usage scenarios instead of relying on text or images during the launches of a new product. They understand video marketing is an effective way to establish and expand business in this digital era. It is a highly efficient means to forge a deep connection with your customers. Videos possess the unique ability to grab attention, entertain, inform, and offer cost-effective solutions. Developing a compelling idea, devising a sound strategy, and executing it effectively are prime elements in creating impactful videos.
Creating amazing videos for business can be complicated. It consists of the editing process, background setting, storytelling, correct talent selection, gathering professional equipment, etc. This is where a video production Agency comes into the picture. Engaging the services of a professional video production firm like Vidzy is highly recommended.
Vidzy – a premier video production company, offers awe-inspiring video production services. It has a unique selling proposition as they provide niche-based influencer videos tailored for diverse platforms such as social media, websites, e-commerce marketplaces, email marketing, and more. Vidzy's impressive portfolio includes collaborations with renowned brands in India, such as One Plus, Kotak Bank, Puma, Zomato, and more. Vidzy has the ideal candidate to fulfill your expectations by delivering exceptional video production services with such esteemed partnerships.
Let's detail why Vidzy and its video services are amazing!
Vidzy Offers The Best Video Production Services
Vidzy is recognized as the premier digital video production agency and top-notch service provider, proven by a solid track record of over 6+ years in video content creation and influencer marketing.
Their extensive experience presents brands with a unique opportunity to captivate, educate, and engage their target audience through niche content creator-based videos. Following are the video production services that Vidzy provides:
Influencer-Based Video Ads:
Under this service, the objective of the video production company is to attract the audience's attention. They strive to create visually appealing and highly engaging video content. Plus, incorporate market trends to ensure that the algorithm maximizes the reach of your content to the possible audience. By utilizing Video Ads across social media platforms, brands can effectively enhance awareness, drive conversions, and generate high-quality website traffic and conversions.

Influencer-Based Video Testimonials:
Video testimonials are more effective than text testimonials, as video testimonials create genuine emotions, expressions, and enthusiasm from satisfied customers. Therefore, the video production company produces testimonial videos by collaborating with top influencers, maintaining authenticity. It builds trust and credibility toward the brand while aiding a positive reputation and building trust among the target audience.

Influencer-Based Product & Review Videos:
The agency offers first-rated video production services, including fascinating product and service demos, as well as compelling review videos created with influential content developers. Product and service demos enhance customer understanding, such as functionality and value. Also increases interest and conversion rates.These videos can be used in their social media handles and websites etc.

Influencer-Based Social Media Videos:
The video production agency develops social media videos, as video is a fantastic tool to hook your audience. They incorporate market trends to ensure the algorithms deliver your content to the maximum audience. Brands can build trust and awareness by uploading these videos on various social media platforms.

Influencer-Based Corporate Videos:
Vidzy aims to showcase the brand's culture and background through corporate video creation. It is the most accurate way to describe what the brand represents. During video production, the expert team at Vidzy prepares a storyboard, grabbing the attention of online viewers. The video includes the brand story, the benefits of using your products, and training. Brands can use corporate videos in their website.
What Makes Vidzy Perfect Video Production Agency
Trend-Focused Analysis:
Being a comprehensive video production House, Vidzy has a team of exceptionally talented video professionals with a deep understanding of the latest trends and cultural nuances within the industry. At Vidzy, the experts' team crafts research-driven, trend-set, and custom-made marketing strategies for your business. They create compelling influencer-based video content, leveraging these insights. With a dedicated personal brand manager and a team well-versed in creating exceptional brand videos across diverse niches, they empower you to:
Boost Brand Exposure
Generate Brand Recognition
Strengthen Brand Visibility
Enhance User Engagement
Improve Cost-effectiveness
Creative Influencer Creations:
Today Vidzy is counted as one of the best video production companies that creates influencer-based videos. It positively impacts your business growth and influences the purchase determination of potential buyers. With over 6+ years of industry expertise and extensive experience working with diverse businesses, the agency is well-equipped to deliver top-notch video production services. Vidzy stays ahead of marketing trends, creating innovative and engaging videos using effective methods for exceptional results.
Quick And Fast Delivery:
The expert team guarantees your project's completion within 48 hours.They prioritize efficiency and timely execution to ensure the prompt delivery of your desired results. With their dedicated efforts and streamlined processes, they are committed to boosting your brand swiftly and efficiently. Take your brand to new heights now!
Highest ROI Potential:
In today's competitive business outlook, maximizing return on investment (ROI) is crucial for sustainable growth and success. Vidzy, a leading Top video production company in india provides the finest video production facilities specifically designed to help businesses achieve their ROI goals.
Vidzy understands that a well-planned strategy is the foundation to achieve maximum ROI. Hence, its expert team collaborates closely with clients to understand their unique business goals and target audience.
Innovative Media Hub:
Vidzy has established itself as a creative video agency that is abreast with the latest technology tools and professional studios. Crafted with accuracy, the team delivers outstanding video content operating modern equipment such as high-quality cameras, audio systems, and advanced lighting technology.
Conclusion:
Certainly, high-quality videos will help your business grow. It is a demand for every digital marketing strategy. If you're pondering hiring a video production agency, Vidzy is the perfect choice. They will ensure that your videos are the best they can be for your business.
Their skilled and expert team is committed to high-quality video production. They are always glad to assist in achieving business goals through the power of video. When you need video content that captures the nature of your business and resonates with your target audience. Connect with Vidzy now!