10 Creative Content Marketing Ideas for Ecommerce Business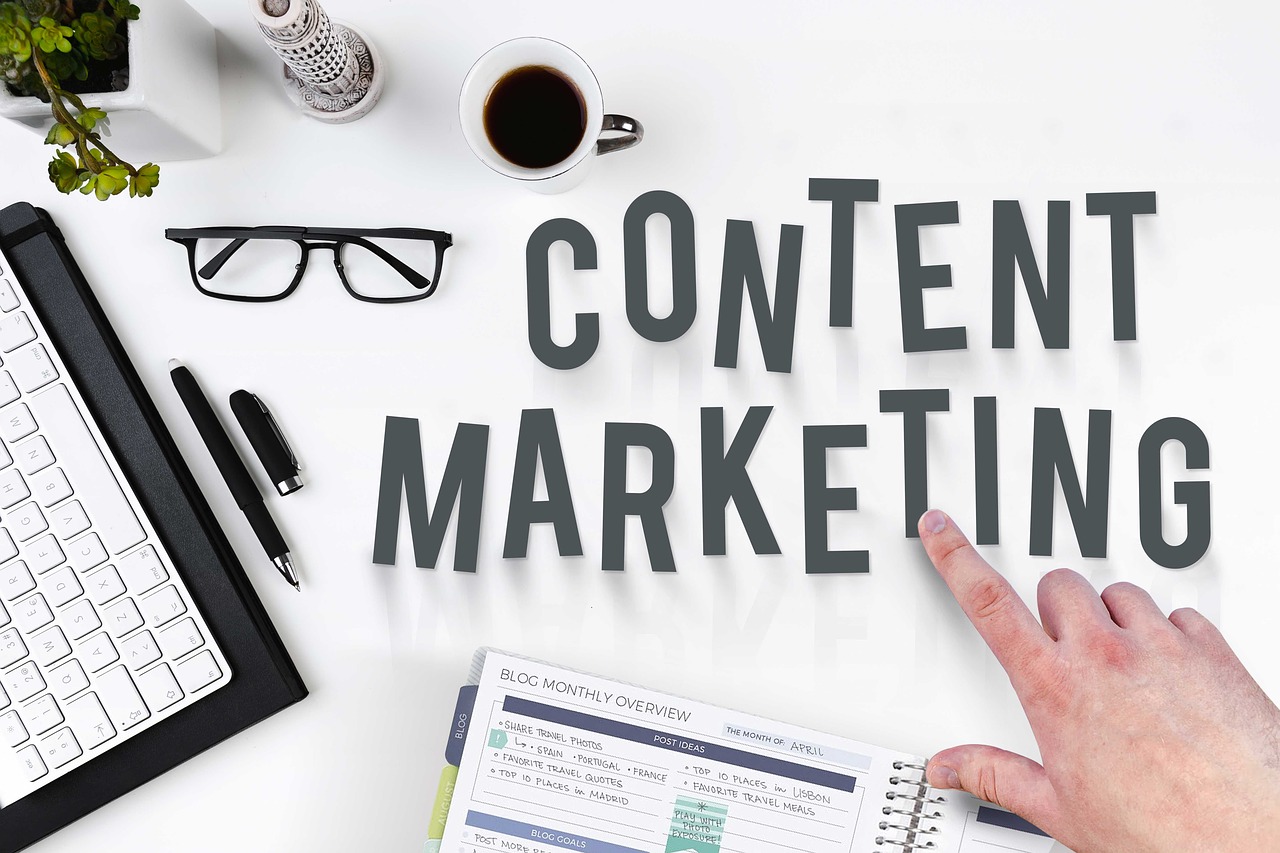 Introductory words
All the new eCommerce business now focuses intensely on content marketing ideas to promote their business initially and to create brand awareness. It is found that 9 out of 10 consumers prefer a brand that is authentic and has a good reputation on different social networks.
So, investing in content marketing seems the only logical thing to do while launching a new one or an existing e-commerce business.
10 creative content-making ideas for eCommerce business
There are different sorts of content marketing ways that any business can embrace while continuing its content marketing campaigns. However, we have picked the ten most popular digital marketing ideas and content marketing ideas for an e-commerce business.
Let's dive in;
1. Product videos
Product videos are another significant type of content for eCommerce marketing. This sort of content marketing is even more effective when the product comes with different unique features.
So many brands have YouTube channels of their own to show their existing and coming products. A high-quality video can trick the minds of the viewers into feeling like they are experiencing the product even before getting the product. And YouTube thumbnail also has importance in this, how attractive the thumbnail is. And size of YouTube thumbnail also matters.
The YouTube channel of Apple is an excellent example of it. They show all the features of all their products through this channel. You can also embed YouTube videos on websites to showcase the YouTube videos right on your website.
2. Product guides
You can spice up your content marketing strategies by creating product guides for your own products. By creating product guides, you get the opportunity to educate your potential customers. Product guides are a very essential and creative tool for content marketing. In the e-commerce business, it is prevalent.
You can create a how-to guide for different ranges of products in multiple steps with proper visuals. It would make the audience understand the usage of the product more. Ultimately, as a result of it, they would convert more.
3. User-generated content
It is a modern concept of marketing content. Here the users create content and publish it on social media platforms to share their opinions. Hence, it helps brands significantly raise brand awareness.
Here different e-commerce businesses can arrange contests on various social media to post content while having their products with a particular hashtag. This way, the online world gets flooded with the content of one specific e-commerce brand.
GoPro camera marketing strategies perfectly demonstrates the ideal example of utilizing user-generated content for marketing purposes.
You can then integrate Social media Feeds into your website to showcase content created by users. Eventually, display social proof, increase social reach, build brand trust and loyalty, and drive sales and conversions for your business.
4. Email marketing
Email marketing is one of the oldest content marketing tactics. Yet it is still not obsolete. They know that according to the data of Campaign Monitor, every 1 USD spent on email marketing generates $38 ROI.
There are different ways to carry on CRM with email marketing campaigns. You can send mail in PHP like welcome mail or promotional emails according to your offers. Promotional or holiday offer-themed emails significantly boost the sale.
The average open rate of email marketing is 22.86% in the year 2019. Ignoring it entirely would be not so good to take an e-commerce business to the next level.
Also, Read – Blogiefy
5. Blog posts
For any e-commerce business, it is quite challenging to get inbound links for their sites through a guest blog. So you can create valuable and engaging blog post content for your website. Also, you can outreach for guest posts to blogs of the same industry.
By doing so, you will be able to generate more traffic to your website, and you will get a higher rank on the organic search result of different search engines. Creating longer posts are most likely to get more preference on the search engines while preparing blog posts it should be kept in mind.
Also, Read – Guest Post Website
6. Digital storytelling
Digital storytelling is nowadays the most powerful way of gaining the attention of prospective buyers. It is a way to connect with the target audience for an e-commerce brand by getting traffic and so many social shares.
But before rooting for a digital storytelling sort of content, you have to acknowledge your target audience well. Only this way you will be able to add an emotional element to the story,
7. Influencer marketing
Online influencers are people who have a significant amount of followers online. They consistently create content online that provides value to their followers. These influencers can be bloggers, vloggers, celebrities, public figures, and so on.
E-commerce businesses can approach them to promote business. It is quite common for e-commerce businesses to embrace influencer marketing during the launch of the business to build brand awareness quickly. 
8. Creative music videos
The music grabs the attention of people more quicker than anything else. So creating music videos and releasing it online is an impactful content marketing idea for an e-commerce business.
So, creating a video with a proper message about the business and then uploading that video in a different medium like YouTube after perfect optimization will reach so many people.
9. Content publish in different magazines
Magazines still haven't lost their appeal. Having high-quality visuals, headlines, and relevant editorials is what makes magazines lucrative to the readers. So, having a subscription-based magazine is an excellent way of nurturing a relationship with the target audience.
An e-commerce brand magazine can play a massive role in building brand loyalty and strengthening bonding with customers. Publishing content on different websites, it helps you buy quality backlinks for your website.
Here the visuals play an important part as it is something that catches the viewer's attention. This is where graphic designing comes into play as it is something that none of the marketers can ignore.
10. Sending newsletter
People nowadays are pretty busy. Usually, they do not have the time to go to an online eCommerce store all the time. So to remind them of new or limited edition products, e-commerce business owners can send them newsletters directly to the customer's inboxes.
Most of the time, customers this newsletter very warmly as it help them to remain updated about your store's newest products.
11. Guest posting
Guest posting is also a helpful way to promote your e-commerce website. With the help of guest posting, you can increase website traffic and high ranking. You just need to find a high-authority website and submit your content on that site. You can find these sites with the help of these search queries, write for us technology, write for us digital marketing, and write for us business. These search queries will help you to find high-quality guest posting websites that allow you to submit articles related to your services.
Read More – According to the CTN News
Wrapping up
The content marketing arena is continually changing. In today's world, the most challenging work to do is to grab the attention of the people. Content marketers are bringing newer ways to do the job.
Content marketing can have a significant impact on taking an e-commerce business to a whole new level. By focusing on content marketing, e-commerce businesses are now trying to sustain their business in such a competitive environment.
So, people truly say content is the king in today's world if you want your business to thrive.