7 Video Marketing Best Practices for 2021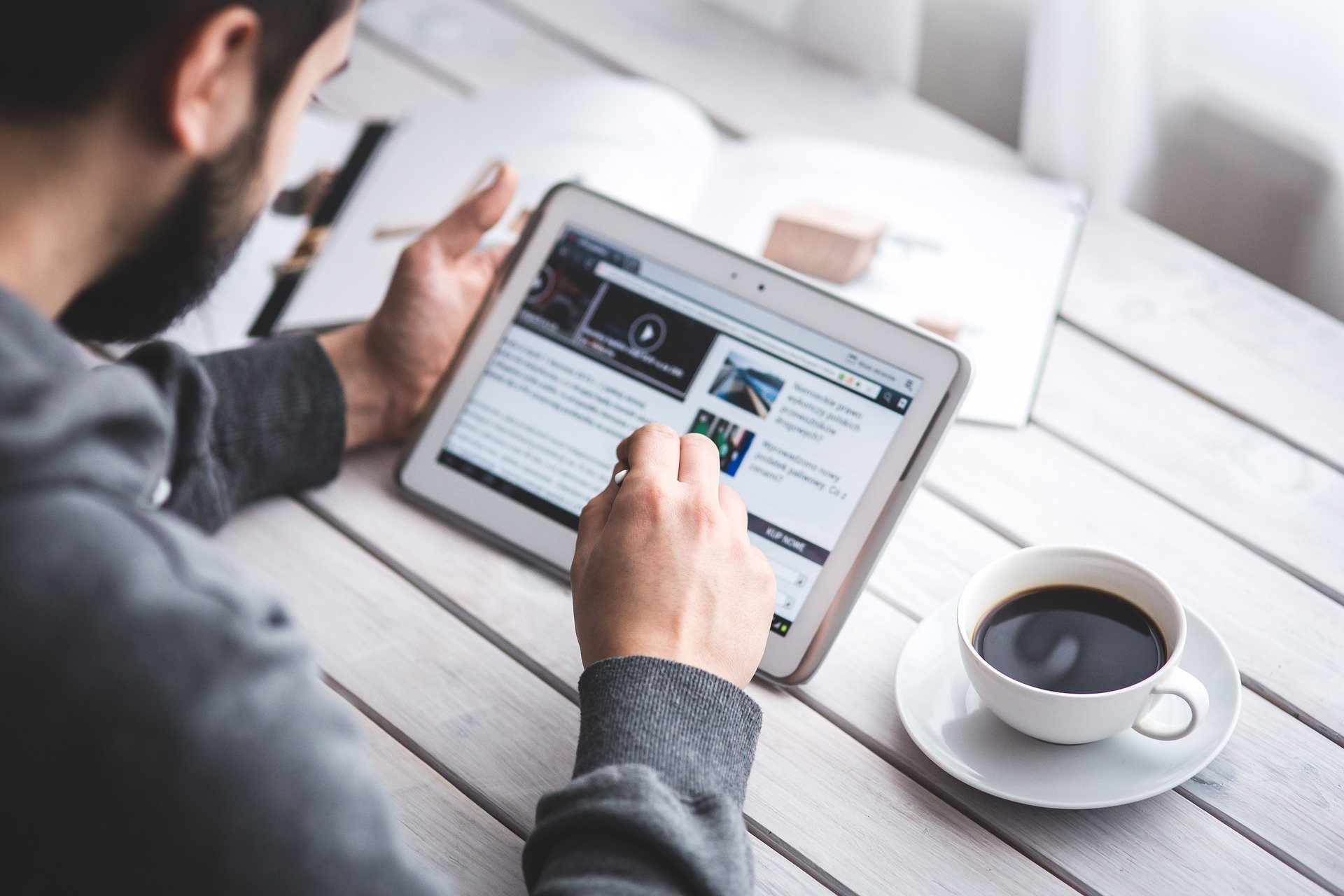 Given the fact that you clicked on this blog post, it would be fair to assume that you are already convinced by the power and impact of video marketing on businesses.
Nowadays brands can no longer make an impact or engage with their consumers with conventional marketing practices such as using text, images, and basic videos. Consumers are now used to being wooed and pursued with trending videos such as live streaming, 360-degree videos, use of AI chatbots, and conversational marketing among many more.
Keeping up with these trends is the only way to stay connected with your existing and potential customers. However, the world of marketing is extremely volatile, trends keep changing and always trying to keep abreast with the latest can be extremely overwhelming.
This is where we come in, in this blog post you will learn about the top seven video marketing best practices that every marketer must use in 2021.
Always Try Telling a Story
This is ground rule number one – Never ever create a video that blatantly talks about your product/service.
The audience will tune out the moment they feel that you are reaching out to them only because you want them to buy something from you.
The way out is to weave a story that brings out a stronger emotion in your audience. Next, ride on that emotion and prompt them to reach out to you instead.
For example, Taulia is a cloud-based platform that facilitates payments between supplies and their customers. While this can be a very mundane segment of a business, Taulia created a very fun video, with the tagline – 'Don't wind up homeless on the streets: let Taulia automate your early payment discounts.'
The video addresses a genuine problem that a lot of B2B organizations face with a fun twist to it that their audience will definitely relate to. Now, this is a smart way to get across a serious message, to a serious segment of professionals in a fun way. What do you say?
Creating a Video Hook Will Take You Long Way
Keeping the audience hooked for the first few seconds into the video is half the battle won. To make the first few seconds count you need to follow the following steps:
Write a caption that makes them want to click
Ensure that your thumbnail is appealing enough
Pro Tip: You must try different versions of thumbnails for the same video to know what your audience likes the most. This technique is popularly called A/B testing for thumbnails.
Start the video in a way that makes them want to see the entire video.
Start with amazing intro video that capture audience attention towards your video and then give them quick guide that they will going to see in this whole video, then after serve your main content and at the last finish of with amazing end screen cards and outro video.
This structured technique will help you to grab audience attention throughout the whole video. If you don't know how to make intro & outro videos then use any online video maker tool or you can also use apps like YouTube intro maker or outro maker. The main advantage of this kind of application is that here you will get thousands of predefined videos that are very easy to customize according to your requirements
For example, Zendesk's video, 'Relationships are complicated' is a perfect example that ticks all the check-boxes of creating a perfect video hook. The cover image shows a scuba diver and an astronaut sitting on the bed together with a laptop. This image along with the caption – 'Relationships are complicated – SpaceCrap', definitely will ignite curiosity in the user.
The video then addresses the fact that relationships between a customer and a client can be complicated. And jokes about the complexity of awkward conventions that generally take place between the two. The video is short, conveys the message, and ends with a solution – Zendesk! Now isn't that a perfect video?
Also Read – Best Streaming Services
Captions are Integral
Brands nowadays are working towards increasing video accessibility. The aim is to ensure that irrespective of the viewer's ability or environment, they are able to engage with the video. The best way to do this? Add captions to your videos!
Captioning your video helps in various ways, the most important ones being:
People with hearing disabilities can engage with your video
According to a report from WHO, over 5% of the world's population needs help with hearing. Captioning your video ensures that your brand does not leave out this integral part of the audience and caters to them too. Hence expanding your audience reach.
People can engage with your videos in any environment
There can be a situation when your viewers are in an environment where they do not have their earphones and can not play their video out loud. Making sure that your viewers can still engage with your video via captions is always a smart marketing decision.
Closed captions improve SEO
There are two kinds of captions that you can add to your videos: – Closed (can be turned on and off as per the viewer's preference) and Open (they are a part of the video and can not be turned off).
If you add closed captions to your videos, you ensure that they get indexed by search engines and improve their probability to be found by your customers.
Analytics Should Be Your Bible
The need and the importance of creating a customer avatar are undebatable. But how do you build a perfect avatar? How do you know if everything you have been publishing and are planning to create is what your customers want? The answer is by actively tracking analytics.
Spend time on understanding the user behavior and tweak your video marketing strategy as per the insights you gain. You must absolutely do this for every single video that you publish.
Adobe, a software company, showcased the importance of analytics in a very creative way. The 'Click, Baby, Click' video advertisement created by them was intended to promote Adobe's Marketing Cloud, a product that would help their clients get insights into their campaigns.
Rather than blatantly talking about the benefits of their product, the organization weaved an extremely hilarious story around the importance of using analytics. The campaign is said to have driven a whopping 25% increase towards their Marketing Cloud Suite.
One Video, One Message
If you give your viewers too much information in a couple of minutes, you are bound to lose their attention. The key to creating a video with maximum clarity is by communicating a targeted message in a video. Even if your brand offers multiple products/services, always break it down, create a series of videos, but always keep them concise and clear.
The best way to ace this process is to spend time in the planning phase of the video. This is the time when you brainstorm with your team and create a video that resonates with your audience in the best way possible.
For example, Phillips, a multinational conglomerate, published a video, 'The Longest Night' a couple of years back. The creators did not talk about Phillip's products, the culture of staff, instead in this video they focused on showcasing the life of fishermen and why they need help. The aim was to reach out to the healthcare providers and they directed the video in a way to meet that one goal only.
Creating 360-Degree Videos
360-degree videos are gaining massive traction nowadays because of their ability to make the viewer feel present in the environment that they are viewing on the video.
Hence, customers can try the product/service/experience virtually before making a purchase. They are also popularly called spherical videos or immersive videos.
For example, Nike, a popular footwear and apparel company, produced a 360-degree video called, The Neymar Jr. Effect, to promote "The Hypervenom 2 football boots". Via this video, the user gets a feel of playing the game and moving around the field while stepping into the shoes of Mr. Neymar, a popular Brazilian football player.
Conversational Marketing is the Way Forward
As the name suggests, conversational marketing enables one-to-one, real-time communication between the brand and the customers. While it is obvious that no one wants to wait for a response, reports also state that 82% of consumers are looking for an instant reply when they are looking for an answer.
Most brands nowadays are using AI (Artificial Intelligence) based chatbots to make this a reality. These chatbots not just sound intelligent, but are also available for customers throughout the day across time zones. Adopting this trend ensures that you never miss out on attending to any potential customer.
The below image is an example of a conversational AI dialogue between a customer and an AI chatbot. The conversation ends up getting all relevant details from the customers and then a member from the team can reach out to the customer to close the sales cycle.
While reaching out to the customer, you can use asynchronous video messages. This kind of communication is widely used nowadays to allow both the clients and customers the liberty to respond at their own time.
We Hope That Helped
So there you have it, these are the top seven best practices that every marketer must use while creating their video marketing strategy.
The key to being a successful marketer is to not just constantly stay on top of the latest marketing trends. But to also know what video marketing strategy has worked the best for your brand in the past and how to include that in all your future strategies.