Top 5 Reasons That Make WordPress The Most User-Friendly CMS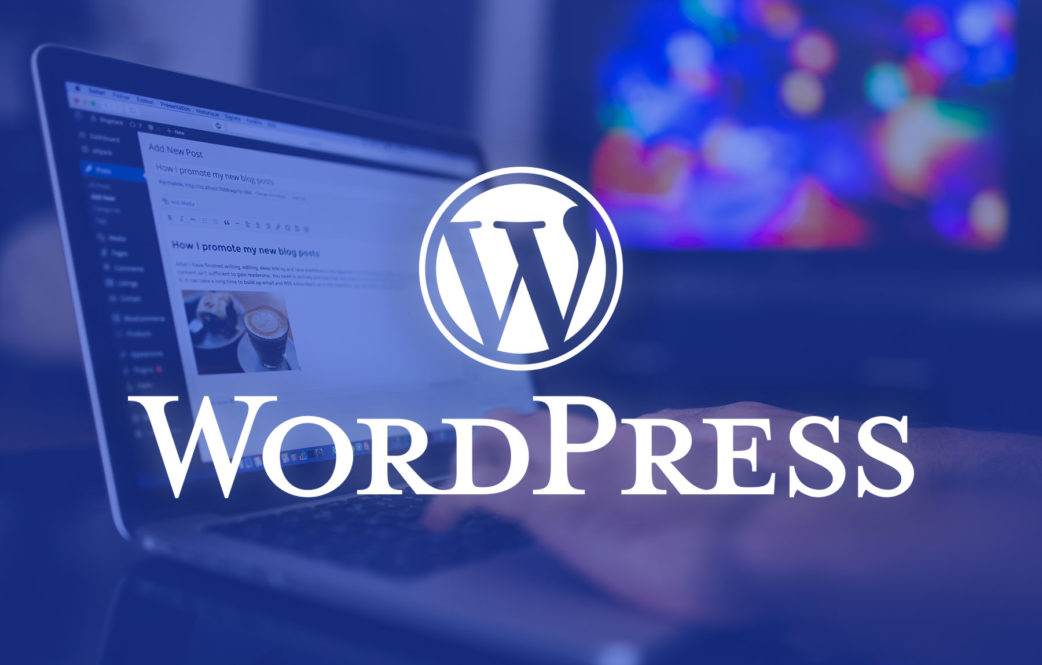 The most popular CMS till date is undoubtedly WordPress. It is an open-source platform to create any kind of a website. It is free to use, better SEO-friendly, and offers a wide range of themes and plugins to create a beautiful website.
In this article, I will be covering the top 5 reasons to choose WordPress over other Content Management System (CMS) platforms.
What is a CMS?
A content management system is a platform that helps create a website with less or no coding skills. With no CMS, websites were and are created using programming languages like CSS, HTML, JavaScript, or PHP.
Not everyone can learn a programming language and create a website on their own. This encourages users to hire a WordPress developer and invest a lot of money.
A CMS like WordPress is also built using PHP language, but the user doesn't need to write any line of code.
Some other WordPress alternatives available in the market are Shopify, Magento, Joomla, Squarespace, BigCommerce, and more.
With so many CMS available, why should you choose WordPress, and what makes it different from others?
So, let us learn more about WordPress and the reasons to choose it over other CMS platforms.
What is WordPress?
While searching on the internet for WordPress, do not get confused between WordPress.org and WordPress.com
WordPress.org is what we are talking about in this article. It is the best CMS used by almost 30% of the websites hosted anywhere around the world. That's a huge benchmark for any CMS.
The top bloggers around the world use WordPress to monetize their blog and make money online. 
There are so many free tools available to create a content, table, and insert images, and videos. You can change the font size, color and customize the whole website in a few clicks.
You can not only create a blog, but also create an online store and start selling anything. 
The only thing required to get started with WordPress is a domain name and WordPress hosting. If you have both, you can install WordPress at one-click via hosting control panel like SeekaPanel. Once you login to your WordPress dashboard, you can install a free theme and plugins.
You can start creating posts, or pages, and publish at one-click. There are so many reasons that make WordPress way better than other CMS. To keep this article readable & time-saving, let us look at the top 5 reasons.
Also Check: Dedicated Server
Top 5 Reasons to Choose WordPress Over Other CMS
Easy to Use
What use is a CMS if it doesn't let you make changes easily to your website? WordPress offers an easy to use interface that helps you create and manage anything on your website.
You can quickly create a post or a page, edit, and then publish after previewing the content.
The best part is that you don't need to hire a professional to manage your website. It is so flexible and simple, that you can manage it on your own by watching tutorials. So, whether it is your dream blog or an eCommerce site, you can create & manage seamlessly with no coding skills required.
WordPress gives you flexibility by creating user roles. If you are the admin, you can assign different roles to your team with access to only a particular section of your site.
Don't worry about the language. If you want other languages along with English, you can have that too.
Simply install a WordPress plugin to create a multilingual website so visitors can view your site in native language. Imagine if you had to write lines of code to translate your site in different languages. WordPress has made it simpler for everyone to create a website they desire.
You can keep juggling around by testing different plugins for customizing your site. You will see that in minutes, you will get well-versed with the platform.
WordPress developers contribute on this platform with different plugins like WooCommerce, and more. Before installing any plugin, keep in mind to check whether the plugin is tested for the latest WordPress version.
Security and Control
Security is the most important factor when it comes to websites. As websites accept online payments, customer information should be safe and secure. Other than that, login should also be secured.
If your site is prone to hacking and vulnerability, then you will incur a big loss. Customers will leave your site and the bounce rate will be huge.
WordPress is a secure platform and allows users with enhanced security features. You can protect your website with password and two-factor authentication.
Free SSL certificates not only protects your website information but also enhances SEO.
You can install and activate SSL at one-click with free SSL plugins. Once SSL is activated, you can see a padlock on the website. SSL establishes a secure connection between the server and your site.
Unlike other CMS like Shopify, WordPress gives you freedom to control everything on your site. You will never feel stuck as there are plugins for making your tasks easier.
If you don't want visitors to copy your site data, you can install a plugin for that too. You can spam comments and make your site spam-free.
Unlike Shopify that provides its own hosting, you are free to choose a web hosting for WordPress. You can transfer all the data to another web hosting provider by taking backup. For taking manual and automatic backups, you can use the UpdraftPlus plugin.
Bloggers and affiliate marketers choose WordPress to earn online due to its security and flexibility.
SEO Optimized
SEO is a crucial factor and cannot be neglected. To get massive traffic to your WordPress site, SEO plays a vital role. WordPress offers free SEO tools to create SEO optimized sites.
Instead of free WordPress themes and plugins, you should consider paid ones. Premium WordPress themes like MyThemeShop offer SEO features that lets search engines recognize each part of your WP site.
For WP posts, you can use Yoast SEO which is a widely used SEO plugin. The plugin allows you to test your site with suggestions and turn the red light into green. The plugin shows whether the article is readable or not. It also tells you if the sentence length is too wide or if there are any grammatical mistakes.
With Yoast SEO, you can analyze your site for targeted keywords and change the meta description. You do not need any technical skills or coding, and within minutes you can learn SEO.
WordPress already takes care of site SEO, you just need to put a little effort into making it better and more accurate.
Customize Freely
Customizing a WordPress site is as easy as Installing it. As already discussed, there are plenty of plugins to help you customize the site the way you want. No coding skills required, simply choose the plugin for the functionality you need, and install it.
Once the plugin gets installed, you can go to the plugin settings, and customize the parameters.
Let's say you want to grab visitors' information like email address and phone number. You can use a contact form plugin like WPForms or Contact Form7.
To customize the landing page, you can install Elementor Pro page builder. Elementor Pro offers 100+ widgets and elements to give a professional look and attract more visitors.
Similarly there are plugins for WooCommerce that help you customize the cart, products, etc.
A pool of over 50,000+ plugins can be found in the WordPress directory. This is huge and more than any of its competitors like Joomla or Drupal.
There is a great selection of templates in any niche that are mobile-responsive. Simply watch the demo, and then install the theme at one-click.
For WooCommerce, WordPress allows users to integrate payment gateways like RazorPay, CashFree, and more. This allows users to accept payments online via Visa, MasterCard, Wallets, and more.
To check your site performance, it allows you to integrate Google Analytics. Using Google Analytics, you can analyze your site and identify from where you are getting more visitors.
Plans & Pricing
WordPress is free to use with free plugins and themes. Some free plugins come with limited features & resources. To get premium support and features, you need to purchase premium themes & plugins.
The source code is free, so you can easily edit if you have coding knowledge of CSS & HTML. With WordPress, you can save a lot and invest more in purchasing the right theme and plugins.
The only basic requirement is to have a domain name and web hosting. A domain name can cost you around $10/year and web hosting could be around $2.5/month. There are so many popular web hostings like BlueHost, WPEngine, Kinsta, and more. Choose a hosting as per your budget and the features you are looking for.
Conclusion
WordPress has become more than a blogging platform for millions around the world.
In this article, we covered the top 5 reasons to choose WordPress over other Content Management System (CMS) platforms.
Whether you want to create a blog, dropshipping store, or sell your own products, you can easily do so with WordPress.
Is there anything we missed out?
Please do share your thoughts in the comments section and let our visitors learn more about WordPress and its popularity.