Tagbox – The Best UGC Platform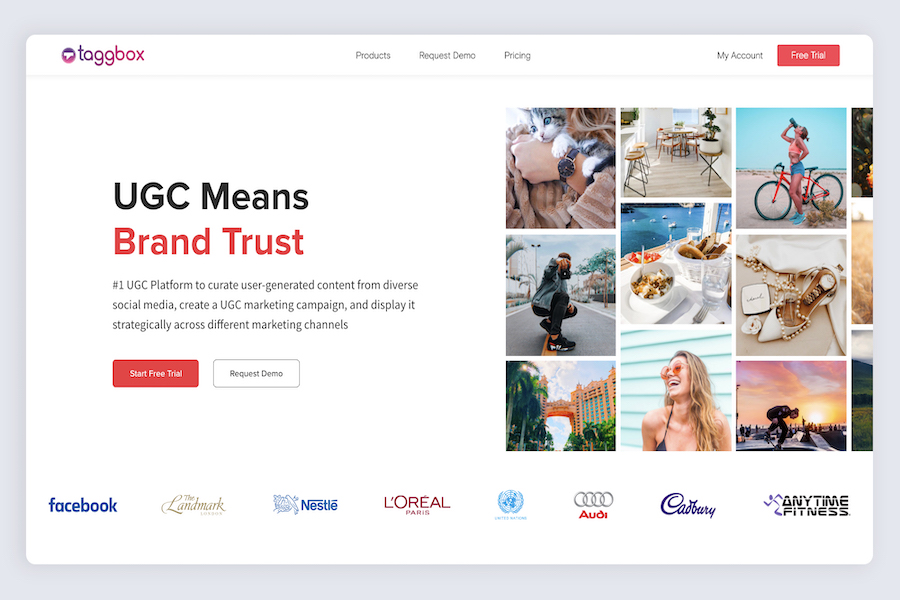 Tagbox is a UGC platform that collects and curates user-generated content from several social media channels and helps in building and managing UGC marketing campaigns and allow brands and businesses to display UGC in the most effective manner.
Tagbox is integrated with the popular and widely used social media networks such as Facebook, Instagram, Twitter, LinkedIn, Google, YouTube, Vimeo, Slack, Tumblr, Pinterest, etc. so that brands can discover UGC from every possible channel where their customers are talking about them.
Brands just need to put hashtags, mentions, handles, url, locations, etc. and Tagbox will collect all the relevant and valuable UGC available on different social media channels.
Tagbox is a highly competent UGC platform that not only curates content but also offers features like personalization, moderation, and analytics to make UGC more attractive, relevant, and perform best to run UGC campaigns for your brand and business.
As brands will use UGC for different purposes, it offers five different products that are making it possible for brands to effectively utilize and create full-fledged marketing campaigns around UGC.
5 Amazing Tagbox Products
These below are the 5 highly potent tools of Tagbox that you can use to create and design UGC campaigns for different purposes.
Tagbox Events
Tagbox Events is the platform used to create a social wall for virtual/hybrid events.
With the help of Tagbox Events, you can make powerful social walls for your events and increase audience engagement, attract sponsors, and create a remarkable experience during events by displaying UGC.
You can display social walls during any type of event, whether it is corporate, retail, product launch, hospitality, concerts, exhibitions, wedding, sports, or any other event.
Tagbox Widget
Tagbox Widget is a tool used to collect, curate, and display user-generated content on a website.
You can embed social media feeds on your website using hashtags, mentions, handles, url, etc. collects the social feeds from various channels. Social media feeds widget makes your websites more creative, engaging, and attractive.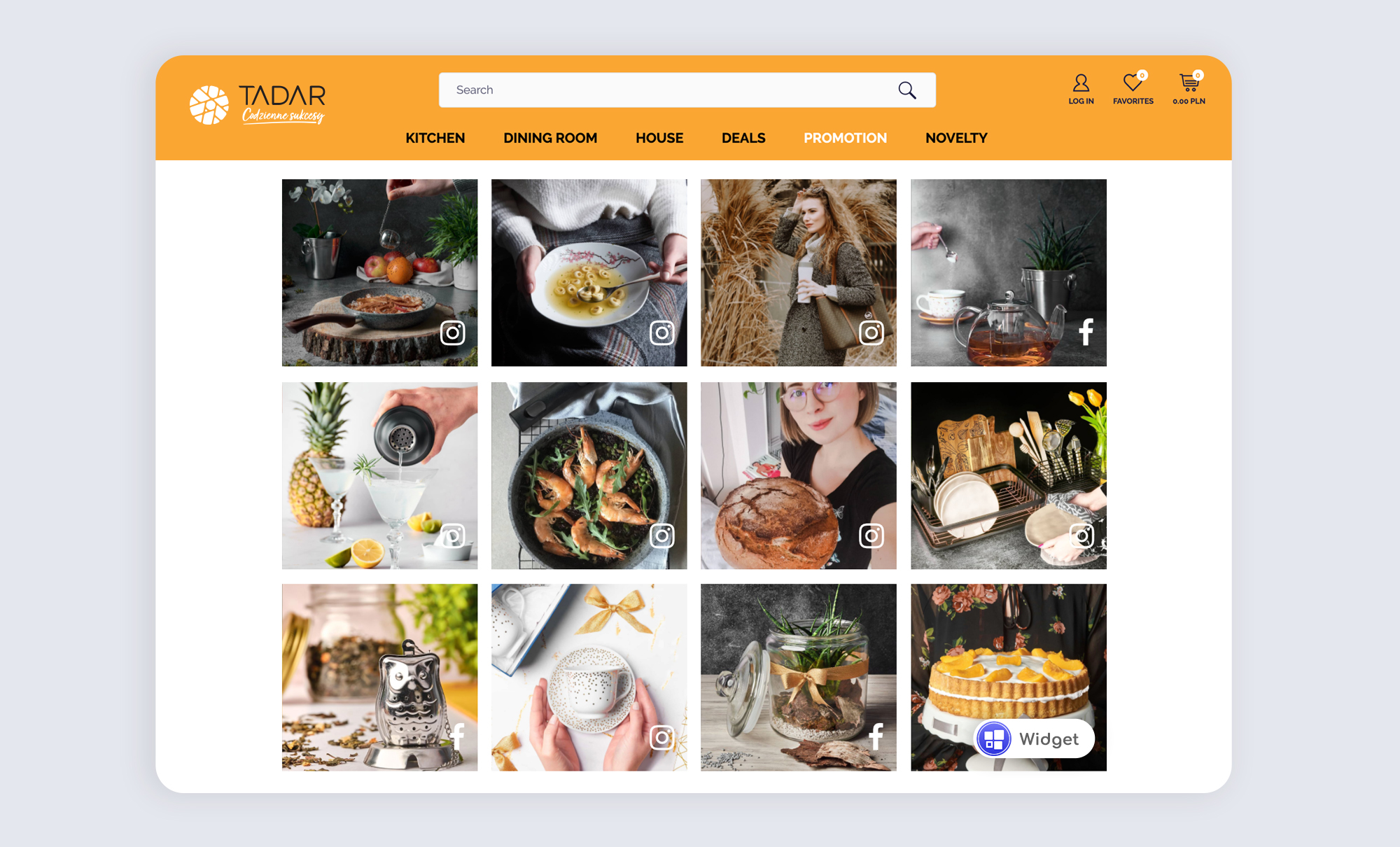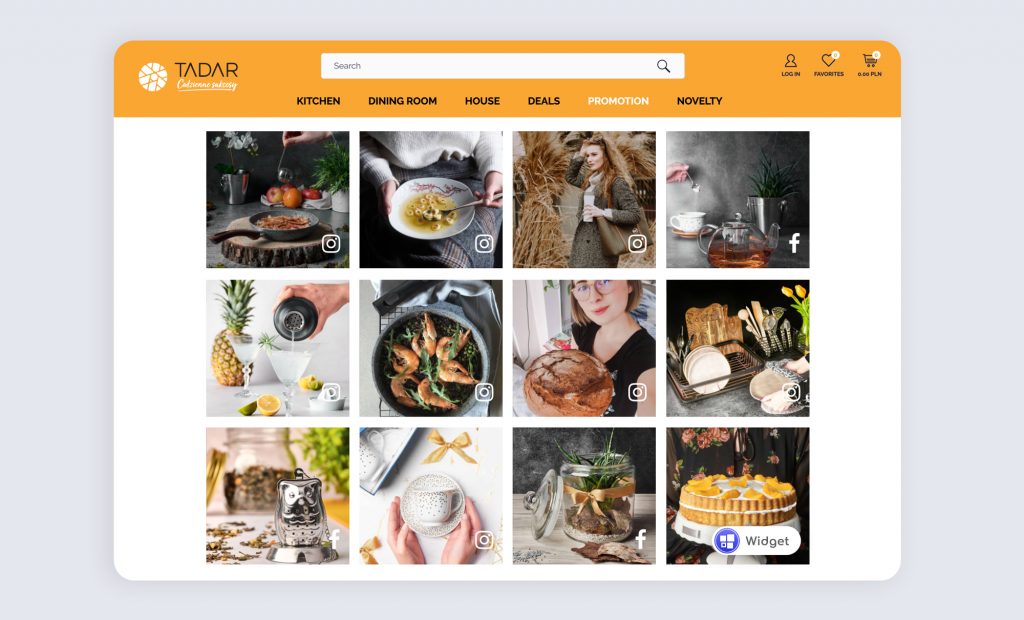 With the help of Widget, you can embed social feeds, reviews, visual galleries, social media stories, and any other form of UGC on your website.
Tagbox Signage
Tagbox Signage is a tool to display social feeds on your signage screen efficiently. It will increase trust, engagement, and revenue by displaying valuable UGC on screen.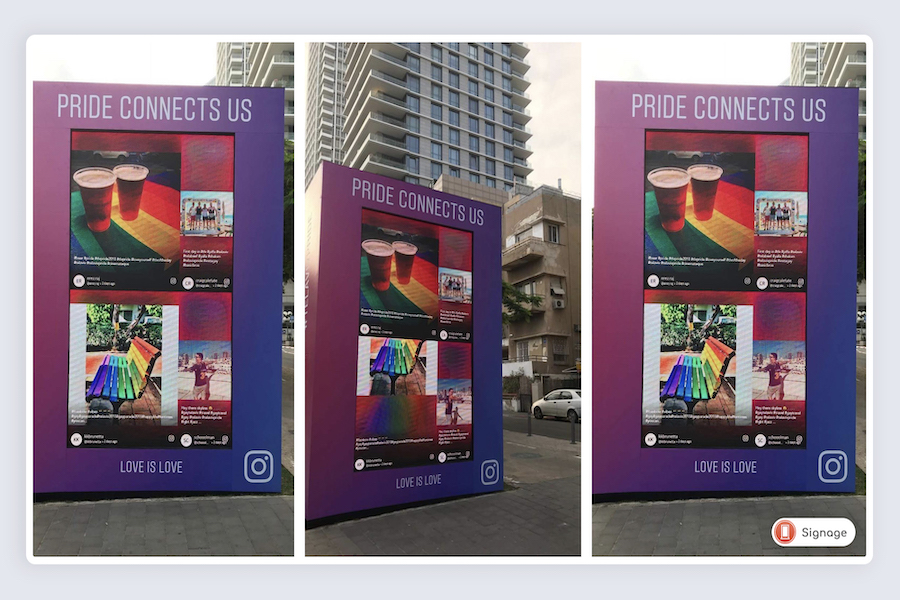 Moreover, Social feeds on Signage make the better engagement of users, increase conversion rate, enhance reach, and improve visual communication with your customers.
With Signage, you create a content play using UGC videos, slideshows, and images on the digital screen.
Tagbox Commerce
Tagbox Commerce is a platform that converts social feeds into shoppable posts and embeds them into your website.
It is a highly effective tool to convert social user-generated content into attractive and conversion, generating shoppable feeds and galleries. With the help of Commerce, you can collect UGC, tag the product, customize UGC feeds, and display shoppable feeds on your website.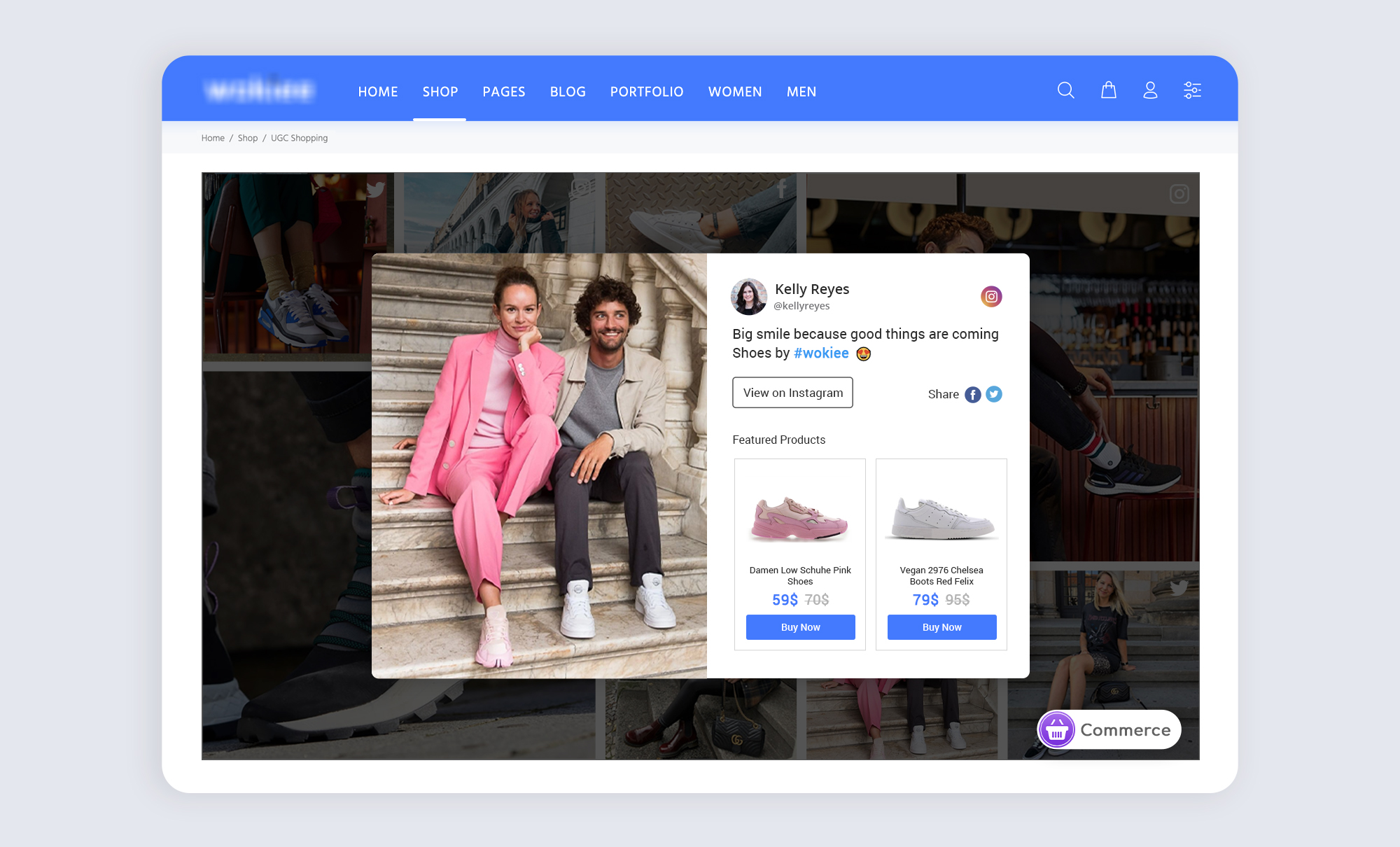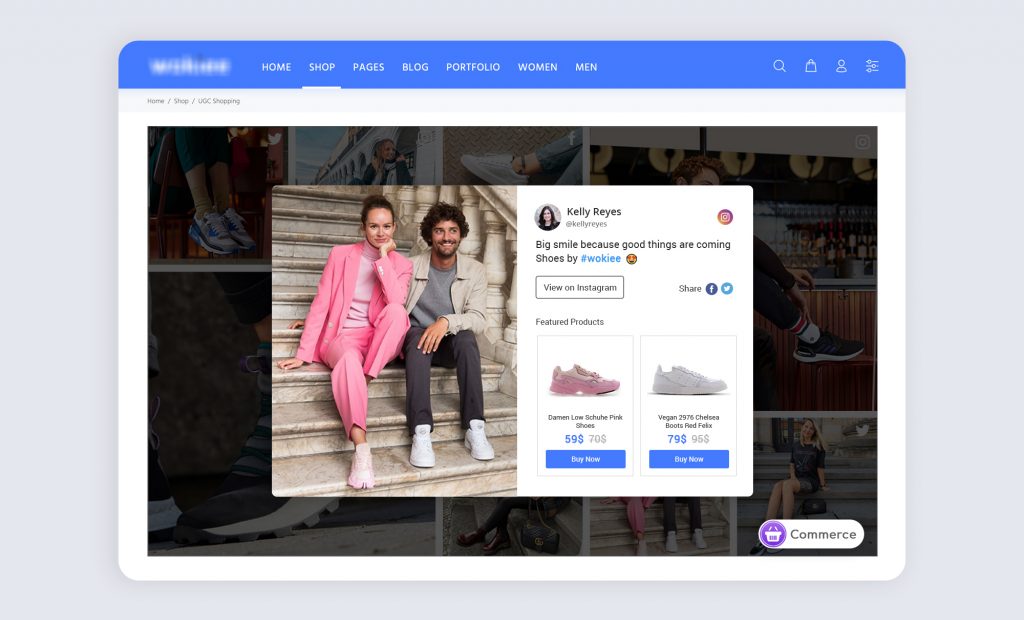 Tagbox Commerce not only adds shoppable posts to your website, but it also works as social proof of your products and inspires visitors to buy products.
Tagbox Rights Management
Tagbox Rights Management is a platform from where you can ask permission and take rights to use the UGC for your branding and marketing purposes professionally and legitimately.
From various social media networks, you can collect UGC and ask for rights from the users directly from the platform.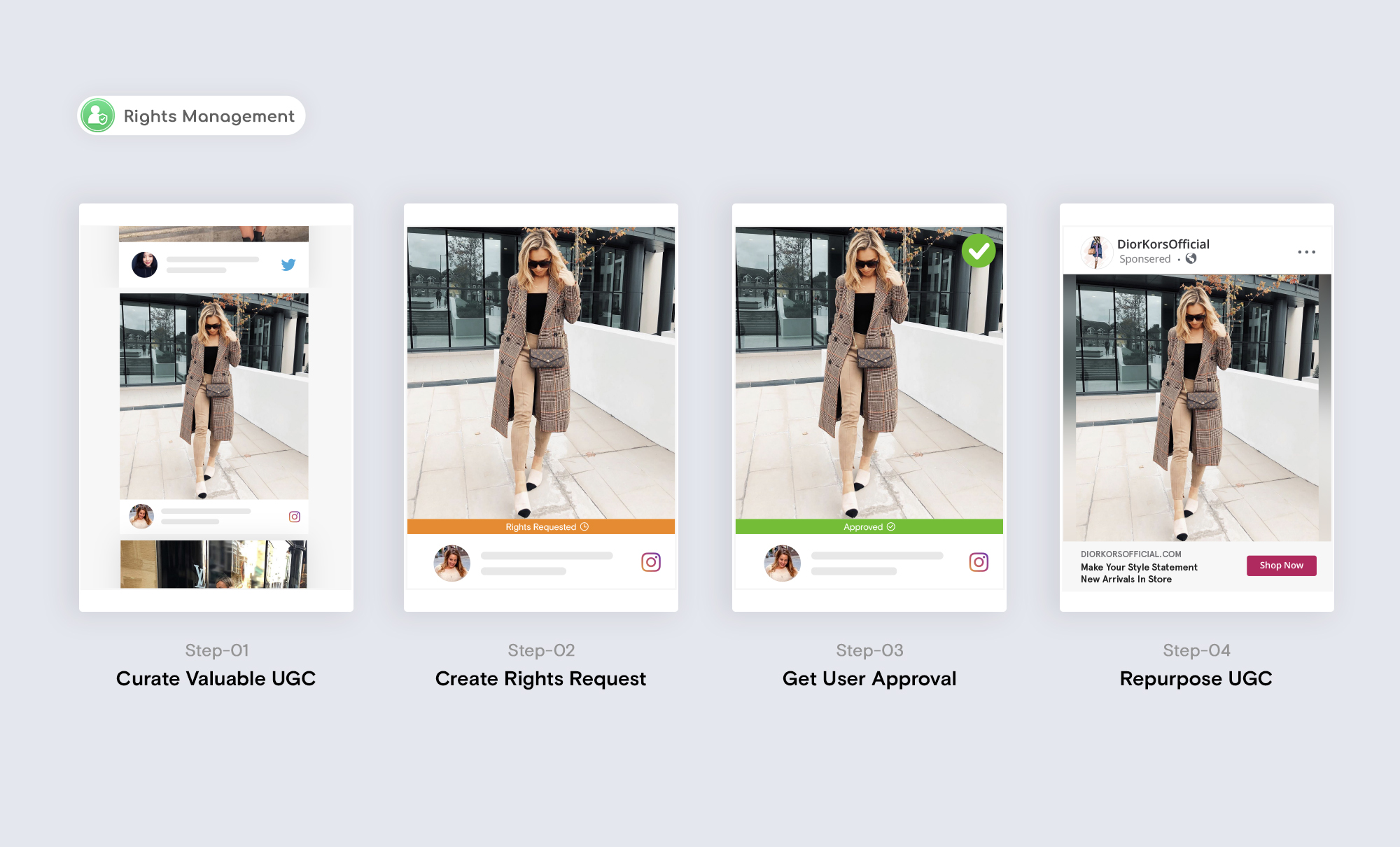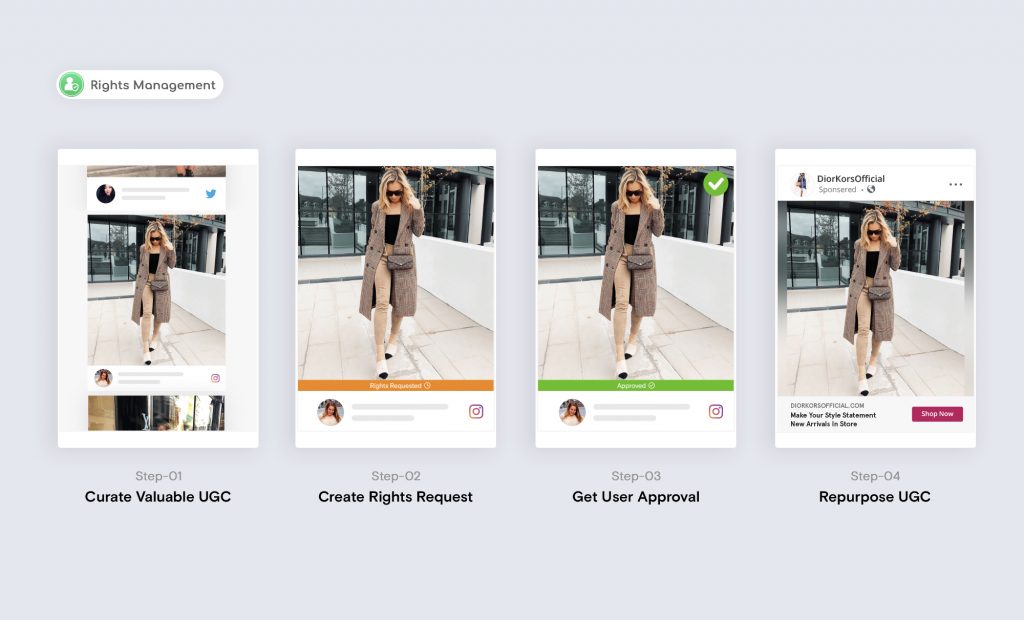 With the help of Tagbox Rights Management tool, it has become to manage user-generated content rights which is highly important for maintaining legal aspects of using UGC for promotion and marketing. Live sporting events