Best Instagram Feed App For Shopify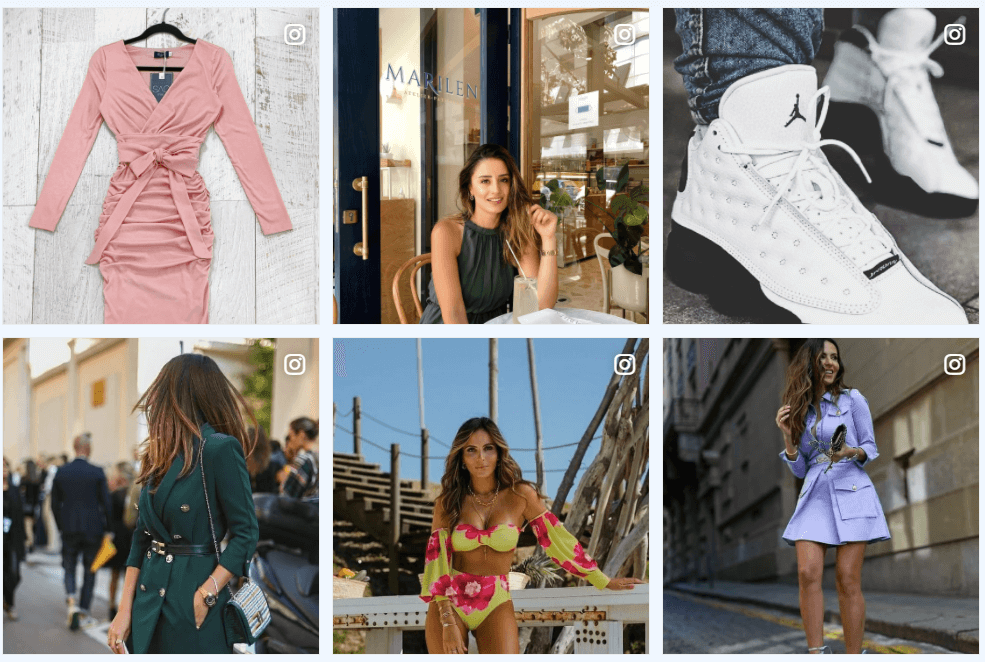 If you have a Shopify store and are searching for an amazing marketing strategy, your search ends here. In this blog, we will be discussing one of the finest marketing strategies.
In this era of cross-promotion marketing, brands are emphasizing on having integration. And regarding the recent popularity, Instagram stands as the best platform for integration.
According to stats, Shopify has over 820,000 merchants on the platform. Hence, to stand out from them, you need to have that X-factor for your store that not only attracts more people but also enhances their browsing experience. And you can achieve them by adding the Instagram feed on your Shopify website.
Although you can embed the posts one by one by copying the link and pasting it on the backend of your website, it is a time-consuming process and has a lot of limitations. Hence you can always use Shopify apps to ease your process. Talking about embedding itself, you can use the Shopify Instagram Feed app by Tagembed, which you can easily find on the Shopify app store. The app is absolutely free, easy to download, and provides great features.

Benefits for Shopify store:
Increases the vibrancy of your shopify store – carry the vibe of Instagram contents straight to your website.

Provides social proofs – Build your customer base by displaying images, videos and more to your visitors.

Boost user generated content – Display content from your users and encourage them to produce content for your website.

Builds social media strength – Provide a sneak into your Instagram presence, and grow your followers

Helps in conversions – Showcases social proofs, reviews and more and convert your visitors into your customers.
Features of Shopify Instagram Feed:
Display variety of content – Besides Instagram, the app is also compatible with 15+ other social media apps, including Facebook, Twitter, LinkedIn, and all major platforms. It means you can showcase different content and keep your visitors engaged.

Compatible to stream videos – While it can display various content from various platforms, it can easily stream images and videos on your website without any trouble without affecting its speed.

Customization – While you are at Shopify, you need to have an attractive website to attract people. And to make that possible, the app helps you in different ways, and one of them is by allowing you to customize the feed and match according to your website's style.

Moderation – You can monitor people who post online, but here you can monitor your feed on your website and filter out all unwanted and irrelevant feed from your website

Auto-updates – While many tools struggle to show all latest posts, this app displays the content as soon as it is uploaded on Instagram, you don't even have to refresh the feed manually.
CTA: Tagembed Instagram Feed Shopify app provides CTA feature that allows you to add your product link directly to the post to boost conversion and fil ultimate goal of your business.
Other than these major features, the app provides various other features which make it an ideal tool.
Now if you are thinking  – such features, that are too free of cost, the app must be difficult to run or install. Then you are highly mistaken, friend. The app is very easy to install. You just have to follow 4 major steps and inside a minute you can embed the feed on your Shopify website.  
Read More: Temporarity disable Instagram account
How to Add Instagram feed To Shopify website
So if you want to experience the above-mentioned benefits with the Tagembed Instagram Shopify app, then just follow 5 steps that allow you to add Instagram feed to Shopify store.
Go to Shopify app store and Install Tagembed's Shopify app on your website.
Create your widget and select Instagram to fetch feeds from various connection types such as #hashtags, @handle, tags, mentions, etc to get desired feeds.
Personalize your feeds with amazing themes, color, font style, banner, card, etc & give them a rich look.
Moderate the fees to filter out unwanted post before displaying on Shopify store
CLick on Embed Widget and Add Instagram Feed to Shopify store .
Over To You..
Rise of social media platforms in recent times has opened gates for innovative marketing around the world. Marketers are now considering cross-platform marketing as their key weapon and this is where embedding feeds jumps in, while Instagram shares its fair share of popularity. Integrating Instagram feed with your Shopify can be a smart way to attain more customers and get more audience on the website.