Eliminating Fraud Using Face Verification Services
Advanced and modern companies use face verification systems to place and monitor the identities of their customers. With the help of artificial intelligence and ML, organizations can convert the characteristics of a face into templates to make comparisons with previously stored facial impressions.
Face recognition is a technology that has eliminated the need to carry physical or traditional ID cards and other legal documentation like a driving license to establish their identity. Moreover, face verification services are gaining more popularity because of their reliability and effectiveness.
What is a face verification system?
A biometric verification technique allows a method to determine whether a fingerprint, retina scan, or face biometric is from an actual person present in real-time.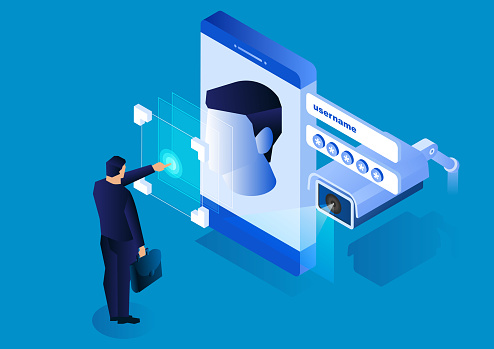 Facial recognition verification technology is becoming a must for companies worldwide to fulfill the demand for an accurate and error-free authentication procedure.
A system that can resist current and future cyber activities is one of the significant problems for the industry today. Fraudsters represent a lot of hazards that are exceptionally dangerous to the world. In essence, face verification services are made to reduce the risk of spoofing attacks.
How is Face Verification Service Used?
This advanced verification technology is helpful for many purposes, such as
Unlocking Phones
Various phones, especially the new iPhones, use face recognition in order to unlock the device. Moreover, this advanced technology offers an enhanced way to protect personal and essential data. It also ensures that sensitive data remains secure if the device gets stolen. Apple claims there is only about a one in 1 million chance of a random face unlocking a phone.
Finding Missing Persons
Facial verification software can be implemented to find missing persons and victims of human trafficking. Including missing persons in the database will increase the efficiency of law enforcement. It will alert them as soon as they are recognized by face recognition, whether in an airport or any other public space.
Enhancing Retail Experiences
It offers the capability to improve or enhance customers' retail experiences. For instance, store kiosks could provide or offer product suggestions based on consumers' purchase history. Moreover, using "Face pay" technology will allow customers to skip long and time-consuming checkout lines.
Reducing Retail Crime
Face verification services are optimized and used to identify when known shoplifters, criminals, or people having a fraud history enter stores. Pictures of these people can be compared to large databases of criminals so that security professionals can see when suspected shoppers enter the store.
Advantages of Liveness Detection
Improving Security
With the shift towards digitization, suspicious activities on online platforms have increased quite a bit. Lengthy and complicated passwords cannot secure users' accounts and other resources. In addition to this, these methods are much easier to be cracked by crooks. Hence, their reliability is always susceptible. To avoid these kinds of errors, companies must integrate security and sensitivity.
Three-dimensional Liveness Detection
Online face verification will always be a better choice in this situation. Customers having 0% error in details or information must undergo biometric verification to have access to the database of a system. Moreover, it is the best alternative for corporations dealing with huge amounts of sensitive data.
Gaining Customer Trust
Despite the increased internet or online retailers in recent years, buying in person remains the first choice. Customers look for products online before making in-person purchases. Therefore, 3D verification is no doubt a wise investment in this regard. Because e-commerce platforms ensure compliance with KYC criteria, customer confidence rises. It will make them purchase things from an online source, which will help them save precious time.
Moreover, these systems provide customers with an enhanced and personalized experience. A facial recognition system based on artificial intelligence keeps a record of the preferences of returning customers and suggests products based on their previous purchases. Therefore, utilizing online liveness detection technology is a fantastic method for improving and establishing a solid reputation in the industry.
Instant Transactions and Payments
Face authentication systems have already revolutionized many things and can also help in the online payment process. Almost every company, regardless of its size, is trying its best to improve the experience of its customers with the implementation of a cutting-edge face verification system.
This system also increases the speed of user verification instead of forcing them to remember their difficult passwords. It makes organizations efficient enough to save their important and confidential record, such as credit or debit card details and passwords, from customers.
Conclusion
Cyberattacks are one of the primary reasons causing businesses to implement AI-driven biometric verification solutions. These techniques produce instant and accurate results within no time and also discourage fraudsters from exploiting the security protocols of organizations. Hence, face verification services are a must to eliminate fraud and other suspicious activities.