Powerful Social Media Marketing Strategies for Insurance Companies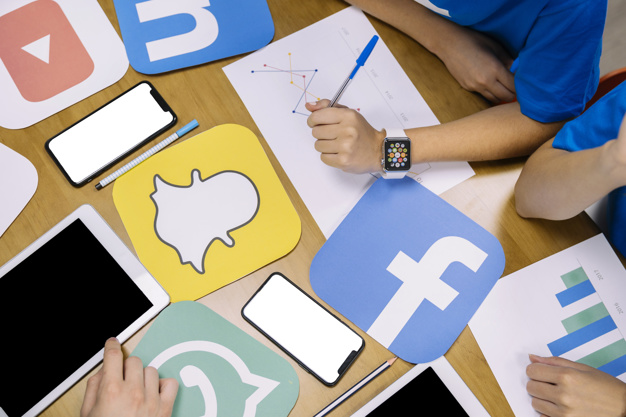 With evolving mobile technologies and the increased use of sites like Facebook, Twitter, and Instagram, social media is becoming a key marketing tool for brands. And insurance companies are no exception. Since modern consumers conduct online research before they reach a final buying decision, it is important for insurance brands and companies to give them enough awareness about their products using popular social media sites.
There is not just a single tip to build a strong presence on social media for your insurance company. There are many and some of them are listed below in this blog post.
Assess How to Reach Your Target Market
No matter how engaging content you are creating, it will be ineffective if you are unable to get more eyeballs for it. That's why you need to assess how your competitors are reaching and interacting with their customers. This will help you come up with smarter ideas and strategies to boost your social media content engagement. If you regularly monitor what people are saying about your insurance brand, you can review, react and respond accordingly to keep them engaged effectively with your brand. This will identify what social networks your potential customers are using. You can then develop an effective social media marketing plan to reach your target audience in the best way possible.
Consider Your Platform Audiences
Since there is a variety of social media sites with different content types, insurance companies need to create and share content in a way that suits the audience hanging out on different social media sites. The way internet users interact and engage with Twitter posts is totally different from engagement on LinkedIn posts. This is the reason, you should be creating content in a tone that is tailored to specific platform audiences. This not only increases brand awareness but also helps you maintain branding consistency to attract more customers.
Also Check: Digital Marketing Guest Post
Create and Deliver Quality and Informative Content
Insurance companies on social media sites shouldn't just deliberately promote their brands and products. They should be sharing useful, informative, and educational content to attract and engage more people. Before buying insurance plans, people want to know why and how to protect their valuable belongings and possessions. That's why, instead of just promoting your brand, educate them about insurance basics, needs, and processes to streamline their decision-making processes.
Some of the high-quality content ideas for insurance companies are:
A short explainer video to the policy coverage
Highlighting frequently asked questions and simple answers to them
Investment, expenses, and coverage calculators
Sharing blog posts covering topics like "why funeral insurance is important to and how to buy one"
User-generated content like reviews and recommendations from satisfied customers
Must Read = Free Guest Posting Websites
Engage with Your Audience Effectively
Creating and sharing content on your insurance social media profiles is one side of the coin. Taking time to connect and engage with your customers is another one to differentiate your brand from competitors. Engaging doesn't really mean reacting to your customers' comments and posts with emoji. But you should listen to what they want to say about your brand and respond to their queries in a detailed manner. For example, if they want to know more about your company or the insurance plans offered, provide them enough details to build trust or send a useful link for further details. This is the best idea to effectively engage with your insurance customers and humanize your insurance company on social media.
Utilize Online Reviews (user-generated content)
Online reviews should be an integral part of every social media marketing strategy developed for an insurance brand. Reviews and recommendations from satisfied customers are the social proof that potential customers need to make informed buying decisions. According to research, almost 61% of insurance customers look for reviews before they choose insurance agents or companies. This is the reason, you should be asking your customers to leave positive reviews across your digital properties including social media profiles. You can also use user-generated content (reviews) in form of client success stories, videos, and photos in your social media marketing strategy to build trust and credibility. Positive customer reviews can offer a better return and help you stand out from competitors. 
Check Out – Today News Spot
Final Words
Social media sites are an important source for indicators of customer opinion in this highly competitive insurance industry. They also serve as a vehicle for effective brand awareness, management, and external communications. Social media can also be used as a sales and customer services platform to provide insurance customers with an excellent experience. However, you should incorporate above mentioned insurance social media marketing tips into your marketing campaign to achieve better outcomes.