9 Reasons Why Social Commerce Is Crucial For Brand's Online Business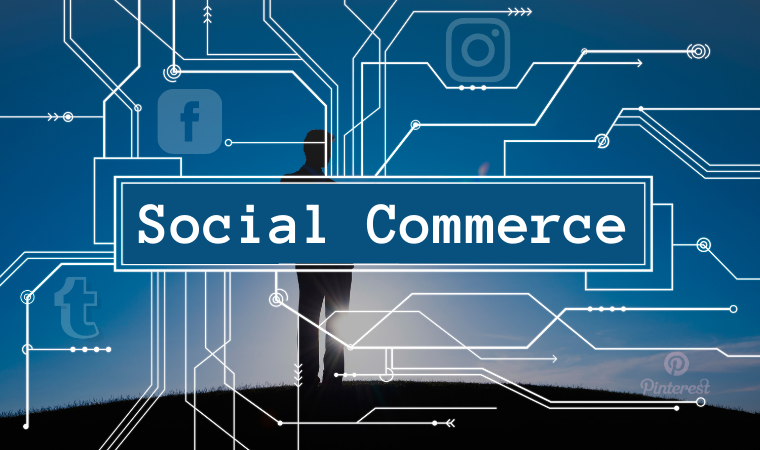 In the 21st century, we have seen people getting connected to each other on social media platforms. Social media has become popular for almost every age set of people, whether these are a teenager or older people. People are using social media platforms on regular platforms and it has become a part of their life. They wish to get an update with the social feeds of social media platforms such as Facebook posts, tweets on Twitter, Reels & Photos on Instagram.
"Do you know that an average person spends nearly 5 years of his/her life on social media?"
And this duration may get an increase in the upcoming years. You can leverage this popularity of social media platforms for your business as well. Social media platforms give you an immense opportunity for your business expansion and increasing sales.
In today's time, social media is not just limited to connecting people or giving insights into people's social life, but it can also play a very important role in transforming the online shopping of customers.
Do you know that nearly 10% of online customers check social media for better buying decisions? And 75% of these bought an item as they have seen on social media?
In this article, we will be knowing about almost every aspect of social commerce and why it will be crucial for your e-commerce brand.
Contents:
What is Social Commerce?
Why does Social Commerce Work?
How to Use Social Media Platforms For Commerce?
Popular Social Commerce Platforms
9 Reasons Why Social Commerce is Crucial For Brands
Continue reading this article to know how to leverage social media for your brand…
What Is Social Commerce?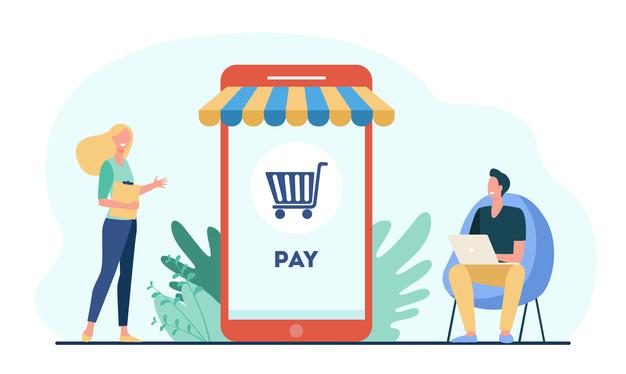 According to Taggbox, When a customer buys, or a merchant sells an item on a social media platform then this activity is termed social commerce. Many companies are implementing it in various ways. The main thing in social commerce is that purchasing will be done on a social media platform either wholly or partially. There are online retailers who use platforms like Facebook for selling. The buyer can make a purchase directly from there. Generally, the social media platform comprises global or local marketplaces such as huge businesses that can sell millions to the users on their platform. There are many different activities on the platform like learning about a product by direct messages or chat with sellers, making a mobile payment through a social media app, etc.
A few examples of social commerce are:
Google Shopping Ads on YouTube and other platforms
Product Pins with Prices on Pinterest
Chatbox for inquiring about products or services
Forums & Groups for selling items
Products for selling on Facebook marketplace
Product links, posts, reels, etc. on Instagram
Why Does Social Commerce Work?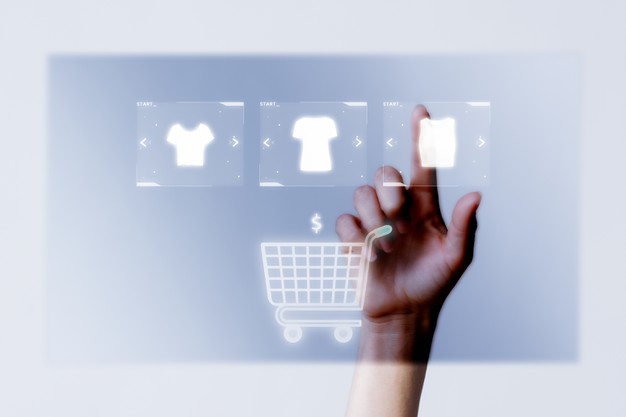 There are many reasons for which social commerce works. Fundamentally, it advantages the fact that shopping is a social pleasure. We have observed the removal of the traditional barriers which creates friction, lengthy checkout processes.
Some of the major reasons why social commerce is so powerful and important are:
Makes online shopping smoother:
The users have to click on a few buttons without entering the long details of address or payment details. These details are already stored on the social media platform. As you can check the reviews and comments of the product directly on the platform, then there is no need for research as well.
Online Retailer can reach new markets:
There is great speed and ease for online retailers for testing the new markets. This makes social commerce a viable long-term strategy. E.g. Facebook, is a great platform for advertising across the world, with out-of-the-box targeting and testing features.
Creating buzz and conversation for new products:
As we mentioned, shopping is a buying activity and a social activity. If the retailers can showcase their products directly to the customers on social media platforms then it will create lots of buzz and excitement. It can also create urgency and FOMO (fear of missing out).
Retailers can meet customer needs with streamlined stores:
The retailers can get in-depth analytic reports and tracking tools on the social commerce platforms which they can use to customize their offerings for the customers. The storefronts on social commerce platforms are not having huge customization options unlike in an e-commerce store. Thus, online merchants should be selective about which products may promote. But no worries, there are no negative effects of it. The social audience data will help the retailers to provide only the most relevant and demanding items.
Personalized Customer Experiences like Retargeting:
There are many personalization features on social media platforms such as Facebook retargeting which can improve the efficiency of ads and posts on the platform.
Adds another channel for customers:
Some customers don't wish to buy from an e-commerce platform but instead prefer to stick to social media apps. Social commerce is a great way to let retailers reach them on their preferred platform.
When you analyze all the benefits with the point that social media is one of the top sources of product reviews and the most preferred source for researching a product on the internet, you can realize social commerce's power.
How To Use Social Media Platforms For Commerce?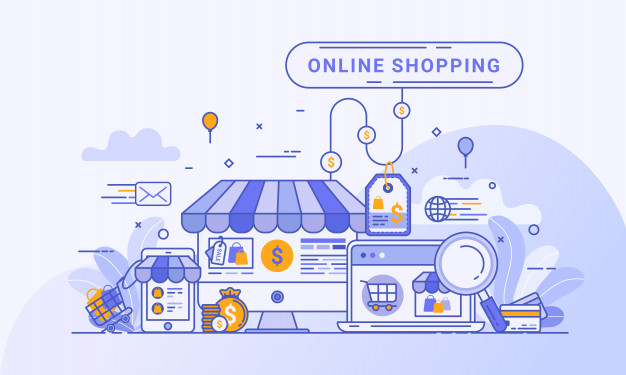 We have already mentioned the benefits of social media platforms for e-commerce. But how can we use them to make the most out of them?
Here are a few ways:
Conjunction with other parts of a social media strategy:
The best social media strategy is to engage users, build relationships, and provide enticing content. Social commerce lays on the foundation of engagement of active users which is more likely to be successful.
Trying new features:
You must give close attention to social media features and test them. It includes shopping-related features, Facebook Messenger Advertising, Instagram story tags, "Shop the Look" on Pinterest, etc. Having knowledge of new feature releases and using them will help you to stay ahead of the competitors.
Streamline with Automation:
If possible, use technology to automate the tasks. Omni-channel e-commerce software is mandatory.
Collaboration:
There are huge opportunities with influencers. You can collaborate with an Instagram influencer to promote your brand or products. The ROI will be very high as there will be a huge influx of new customers.
Enticing content creation:
The content should be an amalgam of product recommendations, entertainment, and practical value.
Focus on the best products:
On social commerce, you have limited space to showcase the products. Thus, you must focus on proven products that can appeal to your followers.
Popular Social Commerce Platforms: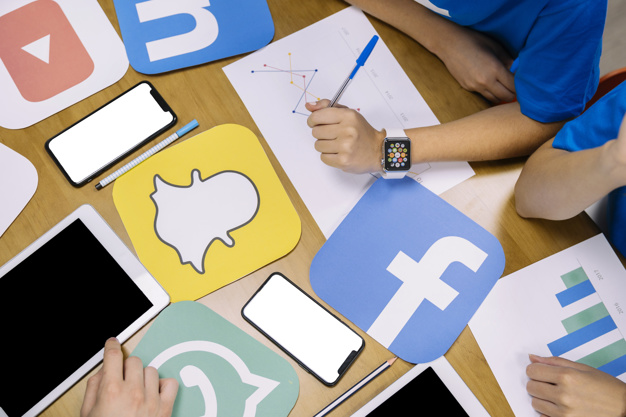 The major social media platform which is used for selling products are Facebook, Twitter, Pinterest, and Instagram. We will discuss in detail how you can sell products on each of these platforms.
Facebook:
Facebook is the best social media platform for initiating your social commerce strategy. This platform lets the users buy and shop your products. Buying activity on Facebook centers on Facebook stores. There are native stores on Facebook which the users can access through business and fan pages.
Firstly, you have to set up your store on Facebook. If you are already using well-reputed e-commerce development platforms like Magento, Shopify, or BigCommerce, then the process gets smoother. There are many options of automated integrations for uploading the products on these platforms.
After uploading the products to the store, you also have options of tagging products in posts and videos. The users would be able to click on the products to purchase in the stores. You can even advertise the products from your store on Facebook Messenger.
Mostly, the stores prefer to showcase some particular products instead of showing the entire catalog. Organizational features such as collections make the Facebook store navigation easier, but still, they can't handle huge catalogs. The best approach is to create a mix of posts that can advertise your products on the main site and Facebook store.
Instagram:
Instagram is a great social media platform on which they can create posts & stories about their products and include links to products. Users can see the products on these posts and then click to quickly purchase them.
The Instagram Checkout feature allows to sell the items directly through the app. However, these features are not available everywhere but if you are an English-speaking country, then no worries. For selling products on Instagram, there is a review stage and you have to meet a criterion. But in the end, you have to link your business profile with the catalog. Thereafter, you would be able to create shopping posts and stories.
On clicking "tags" on Instagram posts (which include price & discount information), the users will be navigated to another page with a CTA thanks to links to an e-commerce site.
There is also an Instagram Shopping feature whose functionality is similar but it navigates to direct business e-commerce sites. Instagram ads can also increase your audience. Instagram is having a huge potential for social commerce in the future.
Twitter:
Twitter is a highly popular platform which is most used by celebrities, businessmen, sportsmen, film stars, influencers, etc. It also enables businesses to sell products. Your followers can easily purchase the products on this platform.
When you tweet about any product on Twitter, you can also add a buy button. So, whenever a user will check the photo of the product on your tweet, they can also click on the button and then buy. The customer doesn't even have to leave Twitter for purchasing the product.
Just like Facebook, it is possible to run promoted tweets on Twitter for showcasing your products.
Pinterest:
Pinterest is a photo-based platform but quite different from Instagram. On Pinterest, you can easily integrate the photos of the products for selling to potential leads. There are "Product Pins", "Shopping Ads", "Shop the Look" pins, for showcasing multiple products on a single image.
Firstly, you have to create a business account and then link it with the catalog of your product. Thereafter, you have to show the product's images along with their price & stock level. There will be a CTA below the image where the users can click.
The audience of Pinterest is made up of genres that are highly profitable for e-commerce retailers, especially in the fashion industry.
9 Reasons why Social Commerce is Crucial For Brands: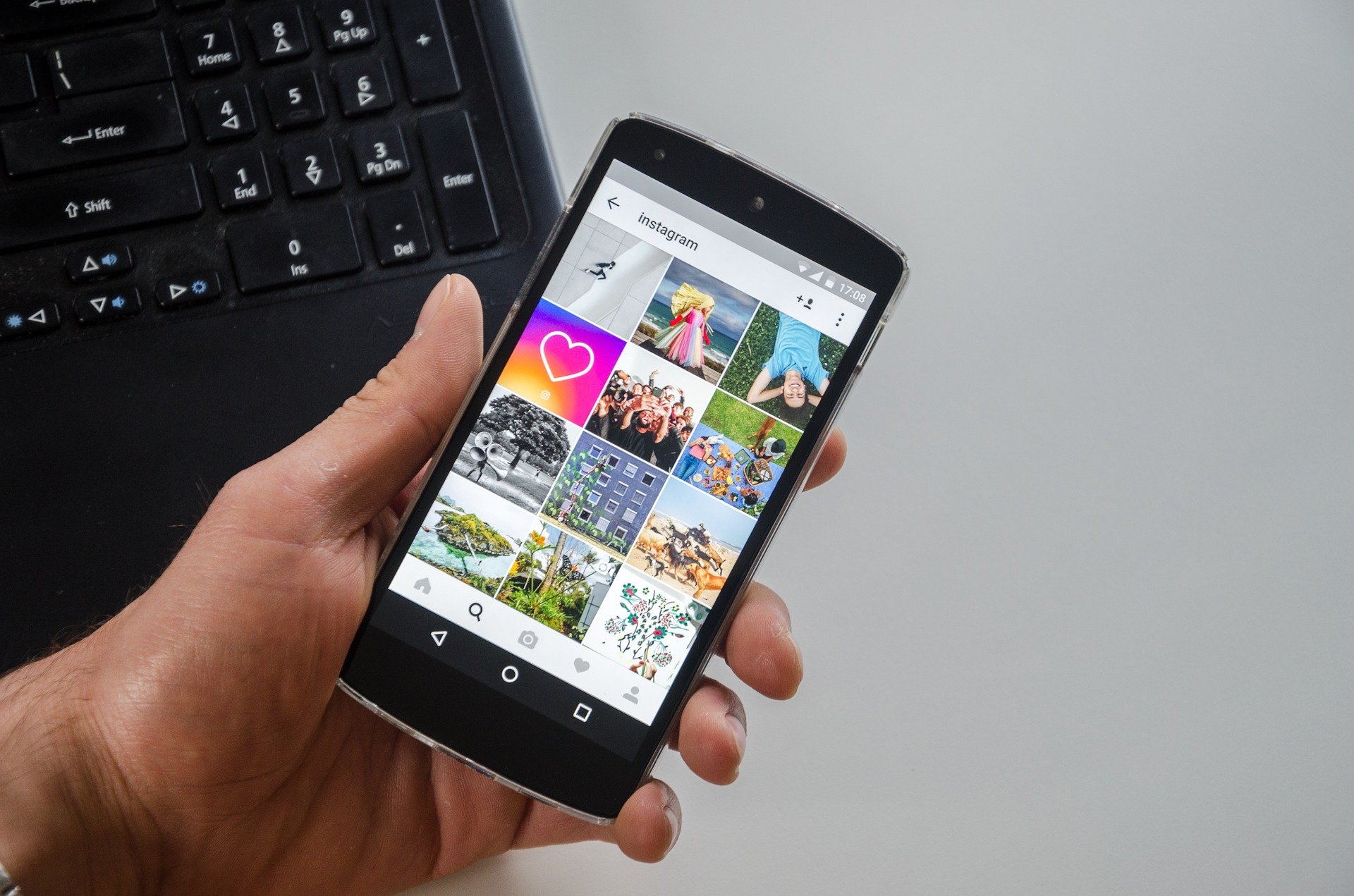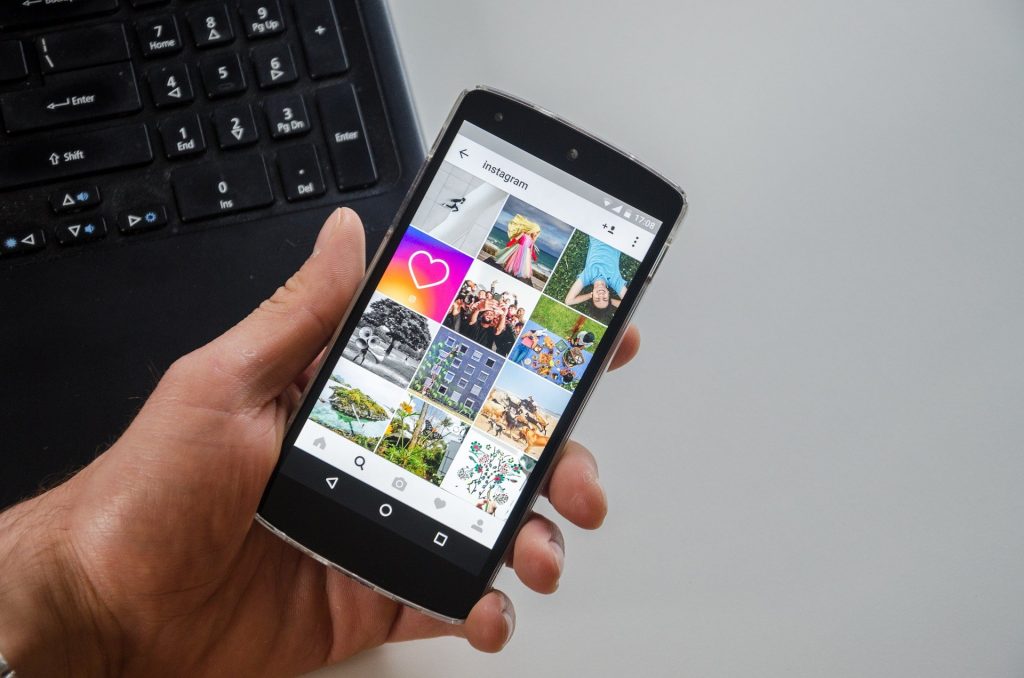 Here are the major reasons why you should initiate your business on social media platforms:
Higher Search Engine Rankings:
The engagement of users on your social media page will be not just limited to the transaction. Any SEO analyst will tell you that social commerce can also increase the traffic on your e-commerce store, influencing your search engine rankings. If you share the links of your website on social media content, then this will be an excellent way to drive traffic. Social commerce also allows the audience to engage with a comment, like, or share for a larger audience.
Authentic Engagement and Traffic:
As mentioned above, increasing your social media reach will be the first to eventually make conversions. Social media gives a great level of engagement and reach that online businesses get whenever they share content. By coming up in your follower's feed regularly, you are becoming a part of a powerful branding opportunity. People who regularly see a brand are more likely to purchase and recommend that brand.
Social commerce gives people to connect with a brand through 2-way communication. The customers will not just engage with a brand but can leverage the efficient customer service on the channel for solving problems.
Customers Loyalty and Retention:
While using social commerce, you are not just trying to sell the products and promote your brand but are also aiming for building good relationships with potential customers. You can build and maintain customer relationships for deepening trust and loyalty. This will lead to creating happy customers which are satisfied with your service. These customers would remain your regular patrons with repeated purchases. Remember, treat the first time buyers and repeated buyers in the same way. It is incredibly important.
Business Metrics From Social Media Platforms:
In business marketing, you have to constantly and check whether you are getting positive ROI results. You must create a marketing campaign of which you can measure the value. The objective of this campaign must be aligned with your organization's key performance indicators.
It is easy to evaluate the performance using Social media commerce. There are built-in metrics for impressions, engagements, reach, etc. on Facebook pages, Instagram business accounts, and Twitter tweets. Apart from this, you can also measure traffic by social media posts on your website through website click counts. The other metrics for determining positive ROI are the total number of followers on social media accounts, likes, and overall sentiment of interactions.
Partner with influencers:
Mouth publicity of your brand is responsible for 26-50% of purchasing decisions. When you get a presence in the words of people on social media, you create brand awareness and credibility and can increase sales.
The best way for mouth publicity is collaboration or partnership with influencers. Influencers have a huge following on social media platforms. They can draw the attention of those followers to your brand. Research from Nielsen, Carat, and YouTube states that partnership with an influencer can give your business 4 times more lift in brand familiarity in comparison to a celebrity collaboration.
Reputation Management:
The customers are already talking about your brand on social media platforms, regardless of whether you can respond or not. If your team is on the ball, you can gather important social posts about your brand for showcasing the positive and address the negative before it becomes a blunder.
If you come across something which is not true about your brand or business then you must share your side of the story in a polite & professional way.
Customer Service & Customer Support:
Your customers and brand audience expect your presence on social media platforms. For any queries, they want to reach out to you on social media platforms. As per Harvard research, brands that don't meet such expectations damage their bottom line.
As per an HBR research, that focuses on tweets, the customers who get a response for their tweets are ready to spend more time with your brand on a later purchase, especially if they get a response within 5 minutes.
Consistent audience growth:
In social commerce, the posts and ads on social media can help in driving traffic to your ecommerce store. Sharing relevant, trending, and quality content from your blog or website to social media platforms is amongst the best ways to get an audience as soon as they get published.
Participation in chats such as the weekly chat #HootChat on Twitter can increase brand visibility, get attention from a new audience, showcasing your USP, and drive traffic to your ecommerce store.
Keeping an eye on the competition:
In the e-commerce store, it is important to know what the audience is saying about your competitors. For instance, tracking mentions of your competitors will let you know the pain points with the products that you may reach out to address, winning new customers in the cycle.
Monitoring the competition on social media platforms also makes you aware of when the competitors came up with new products, run promotions, and release new data reports.
Wrapping Up
There are infinite reasons why many brands are leveraging social media platforms and going for social commerce. Social commerce is helping brands to increase sales & building a brand reputation. After reading this article, you must have realized the importance of social commerce for your e-commerce business. The best ecommerce development services in India can build e-commerce stores that would be highly compatible with social commerce from scratch.