How To Find The Best Instagram Analyzer Tool?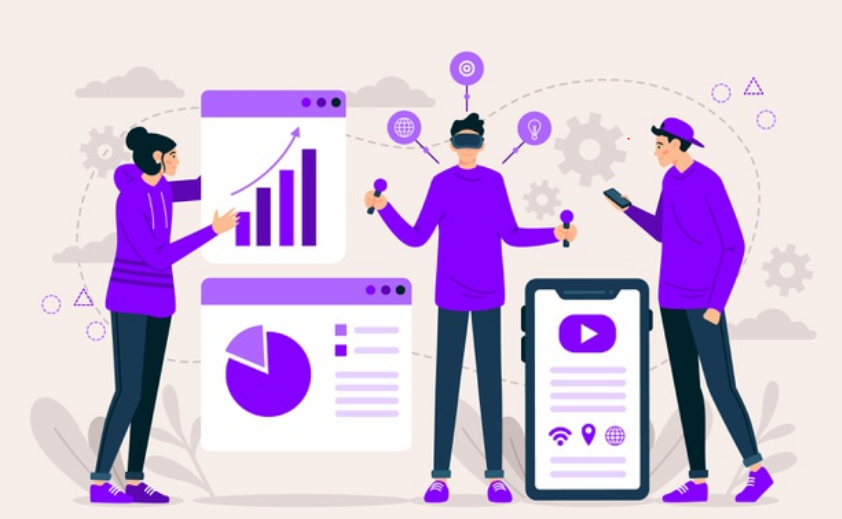 Social media has become an essential part of marketing for businesses of all sizes. And with good reason: It's a great way to connect with customers and build relationships. But what about those businesses that are struggling to get the most out of their social media accounts? Can't seem to get those Likes or shares? Maybe you're not using the right tools. In this blog article, we'll explore the different Instagram analyzers and recommend the best one for you. By using this tool, you can tweak your strategy and see real-time results, making it easier than ever to increase engagement on your social media channels!
What is an Instagram Analyzer Tool?
Instagram Analytics is the process of tracking performance and activity on Instagram. It helps businesses to understand their audience, learn how they interact with their content, measure marketing campaigns, and determine whether they are meeting customer expectations.
There are many different tools that can be used to track your Instagram account's performance. Choosing the wrong tool could result in inaccurate data or no data at all. In order to make the best decision for your business, it is important to understand what each tool offers and how it can help you optimize your account.
Read More – Professional SEO service
Here is a list of the most popular Instagram Analyzers:
Hootsuite is a social media management platform that includes an analytics module. This module allows users to see detailed information about their accounts, including posts, likes, comments, and followers. The app also has features for scheduling posts, creating custom channels, and managing multiple accounts.
Gramhir Instagram Analyzer is a tool that allows users to analyze the performance of their Instagram accounts. It provides various metrics such as follower growth, engagement rate, and top-performing posts. The tool also offers insights into the demographics of your followers, including age, gender, and location. Additionally, it allows you to compare your performance to that of your competitors. Overall, Gramhir Instagram Analyzer is a useful tool for individuals and businesses looking to improve their presence on Instagram.
Mixpanel is a platform that helps companies track user engagement across all channels, including social media platforms like Facebook, Twitter, and LinkedIn as well as email marketing campaigns. Their analytics software enables users to see which posts are performing well and generate actionable insights from that data.
KISSmetrics is a mainstay in online optimization techniques for web pages and was originally designed as an analytical tool for optimizing Instagram accounts. Their analytics software provides detailed insights into post viewership, follower growth rates, and other key metrics
How to use an Instagram Analyzer Tool?
If you want to get the most out of your Instagram account, then you need to use an Instagram analyzer tool. There are a lot of them out there, so it can be tough to decide which one is right for you. In this article, we'll walk you through the different types of analyzers and how they work. We'll also share our favorite tool and some tips for using it.
Before we start, let's clarify what an Instagram "analyzer" actually does. An analyzer takes all the data from your posts and displays it in a way that makes it easy to understand. This can include things like calculating how popular each post is, finding trends in your posts, or identifying which hashtags are working best for you.
Now that we know what an analyzer does, let's take a look at the different types of analyzers and how they work:
1) Hashtags: Hashtags are one of the most important aspects of using an Instagram analyzer. They allow you to identify which hashtags are being used most often by your followers and track the success (or lack thereof) of those tags over time. Some good hashtag tools include Hootsuite and SocialBee.
2) Analytics: analytics tools offer a more detailed view than just looking at hashtag usage – they show where your followers are coming from (i.e., country, city), how long they
The Different Types of Instagram Analyzers
There are many different types of Instagram Analyzers, so it can be hard to decide which one is the best for you. In this article, we'll introduce you to the different types of Instagram Analyzers and explain what each one does. We'll also give you our recommendations for the best Instagram Analyzer tool for you.
There are three main types of Instagram Analyzers: analytic tools that track your followers, analytic tools that track your engagement, and analytic tools that track both your followers and engagement.
The first type of Instagram Analyzer is a follower tracker. These tools let you see how many followers your account has gained or lost over time, as well as how popular your posts are.
The second type of Instagram Analyzer is an engagement tracker. These tools help you understand which posts are getting the most likes and comments, and how people are interacting with them.
The third type of Instagram Analyzer is a tool that monitors both followers and engagements at the same time. This type of analyzer is helpful if you want to know how much influence your posts have on your followers' activity (for example, whether they're engaging with your content more than usual).
Conclusion
Finding the best Instagram analyzer tool can be a daunting task, but don't worry! In this article, we will help you choose the right one for your needs.
We'll cover things like how to find the right tool for your data analysis and which features are essential for tracking your account's performance.
So whether you're looking to boost your engagement rates or just figure out what posts are driving viewership, our guide will have everything you need to start monitoring your account on Instagram.