Top 10 Reasons to Update Your Website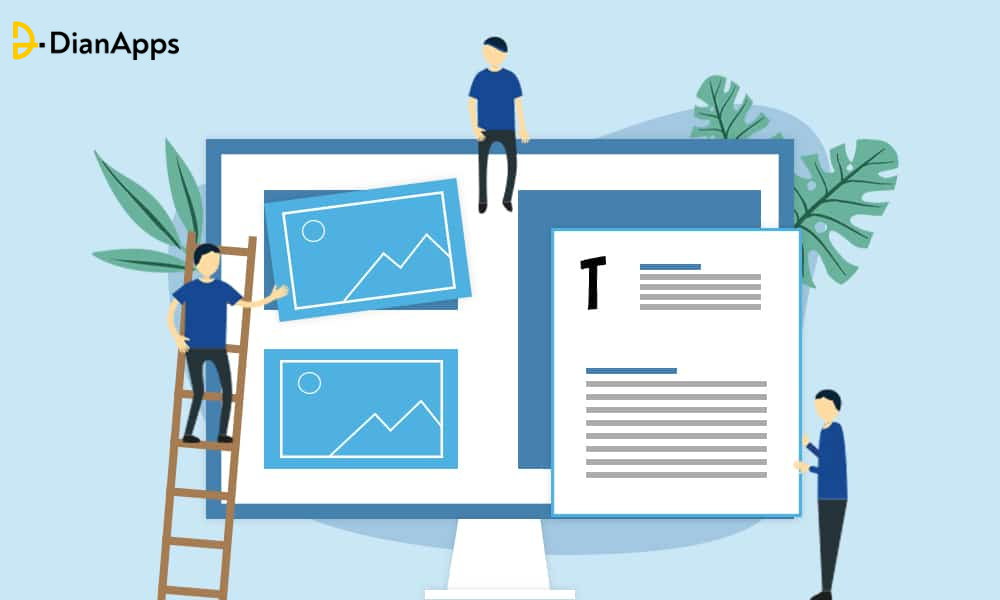 Have you ever come across a website that looks outdated and incompatible with the browser? What impression does that leave on you?
Well, a website is one of the best ways that is used by a top website development company and many business owners to advertise their products and services to promote their brand. But only just building a website is not enough it should be properly updated regularly to enhance its performance.
In this blog, we will list the top reasons you should consider a website makeover!
But before we look into those, let's first discuss some ways to update your website.
So, Let's dive in!
Ways To Update Your Website
Accomplish A/B Testing
A/B testing is used to update your website to check its performance. It is one of the best ways to determine if your website is as effective as it needs to be. In simple words, this technique involves creating two versions of something, then testing them against one another to see which one gives the best results.
For instance, you want to test the creativity of your homepage design. Then to execute this you will create two versions of that homepage design with slightly different content and call of action. After that, you will get the visitors randomly sent to each page to track which one of the homepages will get the most number of clicks.
Update Your Keywords
Keywords are a very important part of any website's strategy because they will make your website more visible and help that rank in search engines.
Even if you have done enough research at the beginning of building your website, keyword search volumes can vary according to time. That means the keywords you are currently using may not bring your target audience effectively.
That's why it is essential to do thorough keyword research and to update those keywords in the website regularly to gain a compelling viewership.
Ensure Everything Is Up to Date
Another important thing that needs to be ensured is that the website is working correctly and is up to date with the latest technologies. This can be done through a thorough audit of your web pages.
You can also hire website developers to address the below-mentioned issues timely:
Formatting or style issues.
Inaccurate or outdated user information.
Pages that can not be accessed due to broken URLs.
Images that are uploaded in poor quality.
Themes or plugins that have a new update available needs to be updated.
Request Public Feedback
Along with updating your website, it is vital to know what your existing audience is thinking about your site. A lot of time is spent on the backend side that's why we tend to forget how things will look on the other side.
That's why it is very important to gain audience feedback to see what they think about the website and accordingly you can update your website to make it more effective.
Reasons To Update Your Website Frequently
Here is a list of the top 10 reasons to update your website regularly.
1. To Improve The Website's SEO
Do you know when you should update your website's SEO settings? Well, some major changes to Google Search Engine Algorithms happen approximately in the middle of the year and sometimes some small changes can happen at any time.
Changes in these algorithms can affect your website's popularity so it is very crucial to take into count your quality of content and SEO strategy to rank your website higher than your competitors.
2. To Ensure Its Responsiveness
We all know the importance of mobile phones these days and how frequently we are dependent on our mobile devices for almost everything. So following this, if a website is not working smoothly on mobile phones will have no value these days.
As the majority of people use their mobile phones to browse any sort of website so it is very vital to make sure that the website development company will make webpages that can be browsed through without any errors in the mobile phones.
And If they are not able to view your website's content through their smartphones then there are chances that you can miss out on large potential audiences.
3. To Measure The Website's Effectiveness
The website needs to be updated at times to measure its effectiveness and to make sure it is serving the right audience and the goal it was intended to.
If in case your website is old it might not have the tools that are used to estimate its effectiveness.
That's why it is vital to upgrade the website's features and include tools like.
Bounce Rate, Conversions, and user recordings to access different performance metrics.
4. To Add Some Integrations
Nowadays Third-party tools can be added to a website to enhance its performance and engage more users. Here are some of the possible plugins that you can add to stay ahead of the competition.
Payment Getaways
Google Analytics Links
Social Media Integrations
Build Custom Integration using an API
5. To Check Bowser's Compatibility
It is very important to check if your website is using the latest version of the web browser and if also compatible with that. Fortunately, with the help of an app development company, developers have developed many modern web browsers that automatically update themselves so you no longer need to download and install the latest version yourself. 
But it doesn't mean that we can rely only on this aspect as international web standards keep on changing from time to time. That's why make sure that your site is enduring by these standards at all times.
6. To Enhance its Visual Appearance
There are chances that people might get bored with your website if its content and design will not change for a long time. If your webpages will look more professional and well organized then they will attract more visitors and as result, you will get more traffic on the website.
That's why you need to update your website to intensify its visual appeal. And if you are failed to do so then it will leave a negative impression on your business and brand.
7. To Improve Loading Speed
We all know that no one will hang out on a website that will take too long to load. Of course, certain things affect the loading page speed and the most important of them is how the page is coded.
So the website's loading speed should be taken as a priority when updating an existing website and also when building a new one as well.
8. To Update Call To Action Buttons
Call-to-action buttons constitute the next step that your visitor needs to take after seeing the landing page of the website. Wisely choosing and updating these buttons could increase organic traffic and lead conversion exponentially.
For instance, you have made a call to action button that is leading the audience to a specific service page. But maybe after some time, your brand is not providing those services. So in that case, while your website is getting updated then all those unnecessary and outdated links will get removed or updated at that time.
9. To Update The Regular Content
If a website is having outdated content then it seems quite boring. As Website content should be the most important thing that needs to be updated regularly to attract people to visit your site and this will also help to rank your website in Internet searches.
For example, you can regularly update the content in the company's new section such as news about the organization, promotions, awards, etc., and can use this as a promotional campaign as well.
10. To Maintain Website Security & Protection
Every day countless websites are facing cyberattacks. If your site's applications and software are not up to date then it is not secure.
So it is essential to update your website with security enhancements and vulnerability repairs.
Some website maintenance strategies include strong and secure passwords, having backups, and so on. There are some platforms as well that allow automatic updates and hence will result in better security.
Summing Up
As you can see that the benefits of updating websites are huge and enormous. Using the latest technologies and regularly updated quality content can bring you to the top of organic search rankings. You can also take help and assistance with custom software development services in this aspect. Plus you can also add links to your social media accounts that will boost your website SEO and brand visibility.
Along with this, there are numerous app development companies such as Flutter app development company that are offering different kinds of development services as well.