Virtual router Vs normal WiFi router: Which One Should I use?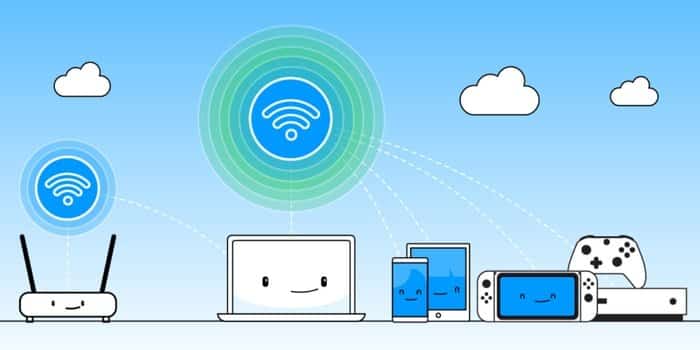 A virtual router is more powerful than a normal WiFi router. A virtual router software-based framework allows the host machine to act as a hardware router in a local area network.
A virtual router is a software application that performs network and packet routing functions on a computer/server. VRRP can use virtual routers to improve network dependability. The default gateway is advertised by a virtual router backed by an honest router group.
One router will eventually kill the other. The "Virtual Router" demonstrates carrier-grade network performance and power. A virtual router can accomplish everything a physical router can do, plus more!
For example:
Unicast and multicast in IPV4/IPV6.
L3VPNs
MPLS ( LDP, RSVP, P2MP LDP, and RSVP)
VPNs at Layer 2
TCP/IP Deep Packet
Stateful FW
Virtual Router Vs Normal WiFi Router
Virtual routers are essentially physical routers, except that they do not exist in the physical space entirely. The true essence of a virtual router is that the hardware and software components do not exist under a single vendor, allowing each to function together and separately from each other such that disruption of one does not entirely affect the other.
Currently, the virtual routers more powerful than physical ones are those we employ on small scale-in homes, shops, and companies that do not need to transmit that many Gigabytes of data. For Core routers, the case is entirely different because virtual routers that can transmit hundreds of gigabytes of data without failure have not been developed.
For Personal Computers, there are a couple of advantages of using virtual routers over physical routers, and they are:
Flexibility: Unlike with physical routers where one would need to purchase a bigger router should there be a need to connect even more devices on its services, the software component of virtual routers can be easily upgraded in real-time. If there is a need for a downgrade as well, maybe due to any number of financial reasons, you can simply remove some PCs from the server.
Scaling: owing to the dissection of software and hardware router components, we virtual router owners can navigate control functions, and upgrade their device license through a simple upgrade, rather than having to rely on a vendor.
Also Read – Virtual assistant services
There are some reasons why should use Virtual Router:
1. One of the main reasons is virtual router allows you to connect with friends and relatives by voice. With the help of their smartphones, users will be able to make video calls or voice calls with their contacts. This feature can be easily available in any other WiFi router but this time it's not available in normal routers. It will make your life easier especially when you are meeting family members or business partners.
2. It can watch videos or listen to music without any restrictions. It is hard to find a website that is available in your country, but you can feel free to watch it in your own country. In a normal WiFi router, you might have to face many restrictions. In a virtual router, there are no restrictions for doing these things.
3. The main thing is that it can access all of your favorite sites and social media applications without any limitations. Normally, the internet connection in your country may block some of them if you don't have a virtual router in your computer. A virtual router will make you able to access all sites and apps through a single click on your laptop or mobile device.
4. It can use a VPN connection and this feature will make your connection faster than other WiFi routers.
5. Multiple Networks: The physical router has a single network whereas the virtual router supports multiple networks precisely.
6. Virtualization: Using the Virtual router you can implement virtualization for the routing process with the help of VRF technology.
7. Enhances reliability while establishing the connection
8. Virtual routers are also known as backup routers and they are in the static form and it becomes active only if the first router fails to provide service.
9. It has an efficient authentication strategy
10. It operates in three modes like Backup, Master, and Initialize states.
These features outrun the physical routers and there is the possibility to quickly replace them in near future.
Virtual routers usually come with more powerful features than the standard WiFi router. These features include the likes of content filtering as well as cloud management. Standard WiFi routers do not come with features such as these and you will be stuck with the factory features that come with the router's firmware.
Portability is another strong feature of virtual routers over WiFi routers. Virtual routers are inside your PC so you do not have to carry around bulky routers when traveling while needing to stay connected.
Final Thought
Virtual routers are trending as they are quick and keeps tedious installation at bay. I have recently replaced a physical router with a virtual router and have experienced a great difference. It acts as a backup for the physical router and supports it if the original router goes down. Without spending a lot of amounts, you get to enjoy all the functionalities of a physical router using the software application. It's free from any kind of physical damages and can be accessed from anywhere.